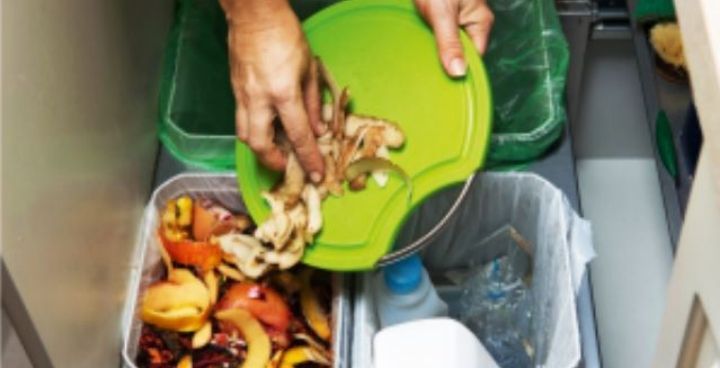 The shortlisting follows a successful trial in Norwood between March and April last year, which increased food waste recycling by up to 23%.
The prestigious National Recycling Awards recognise organisations who are leading the field with innovative approaches to reduce waste and increase recycling. Lambeth's nomination in the Food Waste Category is great recognition for our efforts to encourage people in Lambeth to reduce, re-use and recycle more of their waste.
Does better information increase food recycling?
The trial which was run in partnership with Resource London and funded by them, took place in Norwood between March and April last year aimed to get more households recycling their food waste, as only 30% of households were using kerbside food recycling at the time. We targeted around 7,000 properties in the area, who as part of the trial received free caddy liners, an information leaflet and stickers placed on the resident's bins to remind them to recycle their food waste. A control group of 3,500 properties received no additional information.
Results of the trial
The team monitored the number of households recycling food-waste and the total amount of food waste recycled over a three-week period. We were delighted to see that food waste had increased by up to 23%, six months after the initiative was rolled out in the trial area.
Word from the cabinet
Cllr Claire Holland, Cabinet member for Environment and Clean Air, said: ''It's a great pleasure to have been shortlisted for this award as recognition for our innovative approach to increasing our food waste recycling. Thank you to the teams who worked hard to make the project happen and to all of the residents who participated and continue to recycle their food waste.''
---
Expanding borough-wide
Due to the success of this trial we've now rolled the scheme out borough-wide. Find out more about Food Waste Kerbside recycling.