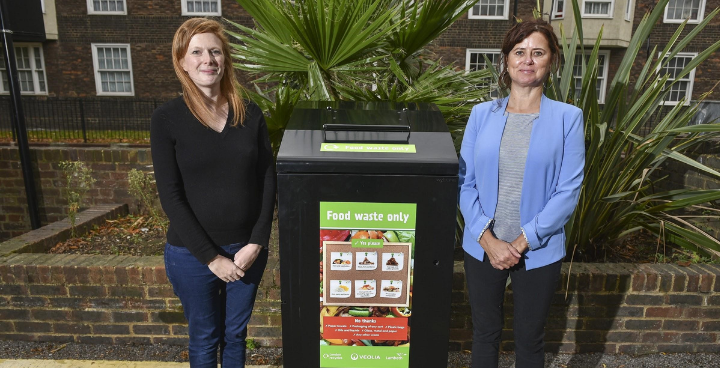 As part of Lambeth Council's partnership with Veolia and to make Lambeth a cleaner, greener and fairer borough for all, we're continually looking for ways to improve services for our residents. We began trialling communal food waste recycling in October this year, with 3000 properties in flats and estates, who have never had access to recycling facilities for food waste.
If the trial proves successful, Lambeth Council and Veolia will be looking to roll out the service to even more properties, in line with the council's aim to increase the borough's recycling rate from 32% to 37% by 2025.
Food waste collections
In Lambeth, food waste is collected from kerbside properties and recycled using a process called in-vessel composting. Food waste, like banana peels, eggshells and plate scrapings, are mixed with garden waste and shredded. This mixture is then composted in a tunnel for around two to four weeks and exposed to high temperatures to make sure any harmful microbes are removed. After being checked to ensure quality, the compost is then used in parks, farms and gardens, helping more plants to grow.