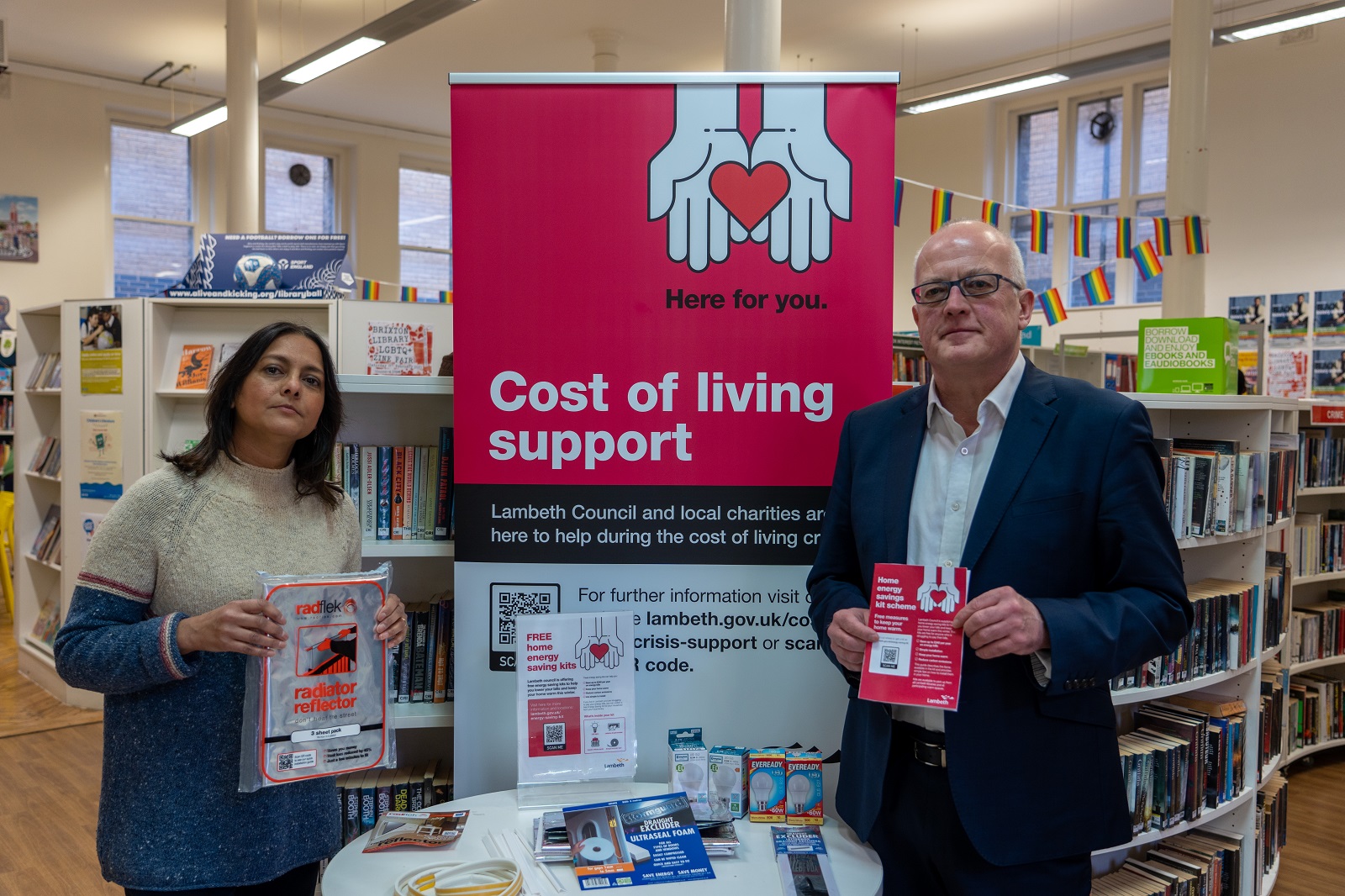 The council is writing to priority households who are in fuel poverty to receive their energy saving kit to help them during a time of soaring energy prices amidst the cost of living crisis.
The free energy saving kits contain LED lightbulbs, draft excluders and radiator reflector panels to help improve energy efficiency in recipients' homes and lower heating bills this winter as well as some practical tips for households to save energy.
They will be available in 10 libraries across the borough and participating warm spaces from today.
Cllr Rezina Chowdhury, Cabinet Member for Sustainable Lambeth and Clean Air, said: "The energy saving kits are part of Lambeth Council's commitment to providing practical help and support to households struggling with their energy bills and the cost of living crisis.
"We know that energy used within homes is the largest source of carbon emissions in our borough at over 40 percent.
"Our Climate Action Plan released in March last year recognised this and made a commitment to "Take all local action possible to eliminate fuel poverty. The kits will help households in fuel poverty save on their energy bills and offer people real, practical money-saving advice."
The energy saving kits will improve energy efficiency by retaining heat in homes with radiator reflectors and draught excluders that can be placed around doorways, windows and over letterboxes.
The LED bulbs produce light up to 90 percent more efficiently than incandescent light bulbs and can help lower electricity bills without reducing the quality of indoor light.
The 10 pick-up locations at libraries are also designated warm spaces – places where people can go to stay warm if they cannot afford to heat their homes – established in partnership with voluntary sector organisations throughout Lambeth.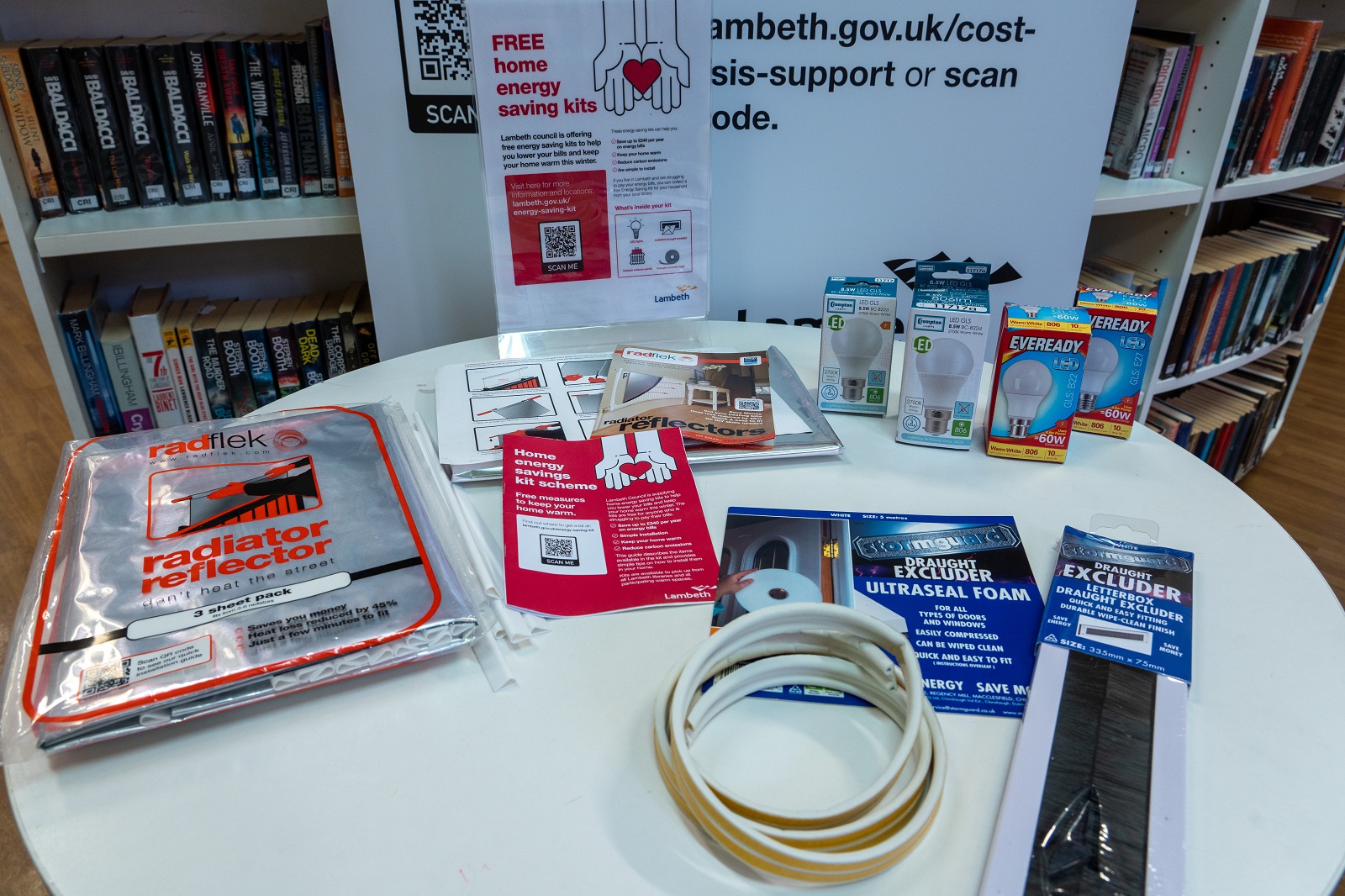 The free energy saving kits are the latest measure by Lambeth Council to help people with the cost of living crisis.
Lambeth Council has previously announced its £5.4million Household Support Fund to help residents tackle the cost of living crisis. And a further £2.7million was made available last month through its Emergency Support Scheme to reach even more residents.
Cllr Chowdhury added: "Lambeth Council will continue to support its residents during this very difficult time.
"Through our comprehensive package of support, we have helped provide free school meals during holidays, provided food and fuel vouchers and made direct support payments to those struggling.
"We are using a range of financial and practical measures to help people save money and lower both their bills as well as their carbon footprint."
For more information visit lambeth.gov.uk/energy-saving-kit