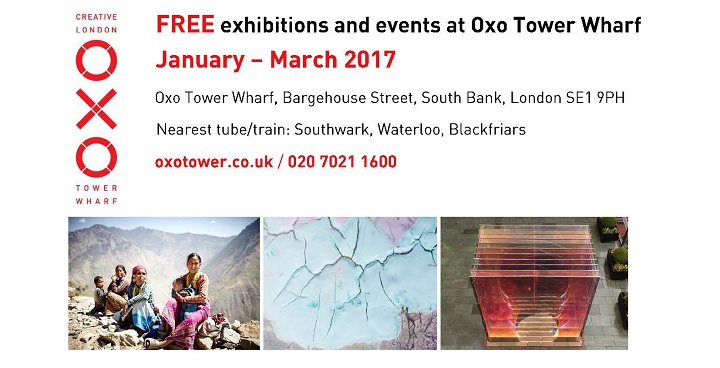 A fantastic opportunity to walk along the Southbank riverside and explore the building with the prominent tower that has become a hub for arts, crafts and design.
Highlights include:
See the isolated communities of Nepal through the stunning  photography exhibition 'Nepal: resilience on the roof of the world' organised by the charity PHASE Worldwide
Discover the results of 'mise en abyme' the visual experience of standing between two mirrors, by observing 'Mise-en-Abyme' in Oxo's Courtyard by artists De Allegri & Fogale's
Celebrate the return of The Forgiveness Project's 'The F Word: Stories of Forgiveness' – thirteen years after the acclaimed exhibition took place at gallery@oxo. 'The Forgiveness Project' is an award-winning, secular organisation that collects and shares real stories of forgiveness to build understanding, encourage reflection and enable people to reconcile with the pain and move forward from the trauma in their own lives. The exhibition will be accompanied by a week-long series of talks, conversations and story-telling events.