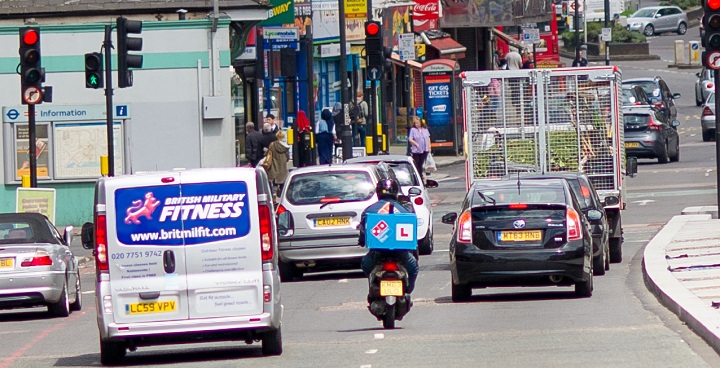 The best riders never stop learning. Find the motorcycle skills course that suits you.
BikeSafe-London
Ride with expert police motorcyclists who observe your skills and advise on everything from spotting hazards to cornering, filtering and group riding. BikeSafe-London and ScooterSafe skills days are available seven days a week. Lambeth offers free places if you live, work or study in the borough, and use your bike or scooter for work or pleasure. For more information, visit London BikeSafe. To book, email roadsafety@lambeth.gov.uk.
 CBT – If you're learning to ride
If you're learning to ride a motorcycle, or renewing your Compulsory Basic Training (CBT), the Preparing for your Compulsory Basic Training short online course is free – via your smartphone, tablet or PC. It covers essentials like:
The Highway Code
Road position
Traffic signs
How to ride at junctions
Wearing the right gear
1-2-1 Motorcycle Skills
A free, one-to-one session for urban riding skills. Your session is tailored to you. Choose the start and end of routes you ride frequently or find challenging, and book a time and date to suit you. Sessions with qualified instructors last two hours, available seven days a week from 06:00 to 19:00. Find a trainer through TfL's information pages.
Training for delivery riders
Are you a new delivery rider learning the city streets, or an experienced one seeking to improve your skills? Beyond CBT: Skills for Delivery Riders is a free, one-day course featuring motorcycle maintenance, riding with a load, and using a satnav on the move. Plan and ride your delivery route through busy urban streets. Find a trainer through TfL's motorcycle training menu.
Biker Down!
When a motorcyclist is in a collision, the first person on the scene is often another rider. This London Fire Brigade (LFB) course teaches motorcycle-specific immediate aid. Training is at West Norwood Fire Station the last weekend every month. You'll get a certificate, an immediate aid kit designed for under the seat of a bike and discounted BikeSafe training. Learn more/ book via Biker Down.
---
For more information
Advanced motorcycle training (not provided free) is available from: