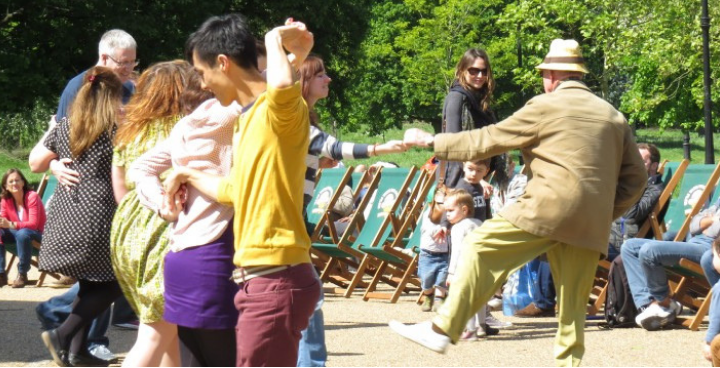 There's something for everyone this summer at Clapham Common Bandstand, from beatbox and urban to jazz and Afro-Cuban and classical and opera, with performances from traditional brass bands to up-and-coming singer-songwriters.
Free to all
All concerts are free to all. They are supported and funded by a grant from Lambeth Council.
June and July
The programme kicks off with the ever-popular Common People at 1pm on Saturday 25 May organised by Bandstand Beds. The music continues with concerts every weekend throughout June and July.
Multi-act shows
Common People and Oxjam Clapham, the local chapter of Oxfam's musical fundraiser, on Saturday 13 July, are multi-act concerts and run from 1pm to 4pm.
There's a double bill on Saturday 6 July with Junction Jazz, a Clapham-based group, and Beatbox Academy, following their successful show at Battersea Arts Centre in March and later at this year's Edinburgh Fringe Festival, sharing the day from 12 noon until 4pm.
Real Voices on Saturday 15 June comprises of local choirs from Battersea, Brixton, Clapham, Tooting and Vauxhall.
All other concerts start at 2pm and end at 4pm. Technical support is supplied by Clapham-based Omnibus Theatre.
2019 summer concerts full line-up