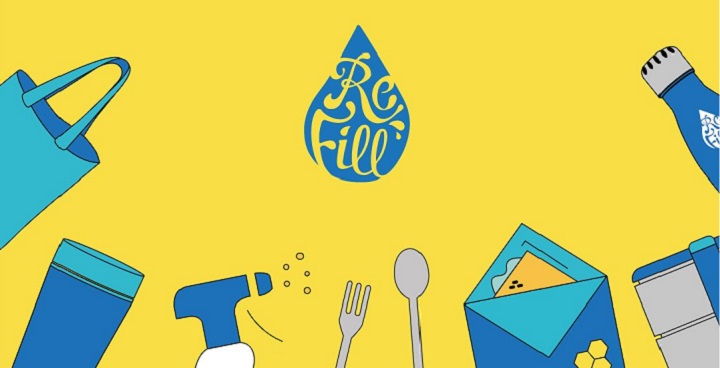 From 1 October people in Lambeth can find places to refill coffee cups, lunchboxes, groceries, cleaning products, and toiletries, with the world's first dedicated free app to help end single-use plastic for good. The app also highlights discounts, rewarding shoppers for reducing packaging. Its been developed by plastic pollution campaigners City to Sea who are taking the award-winning Refill campaign to the next level.
Convenience costs
Rebecca Burgess, CEO of City to Sea, the charity behind Refill, said "Refill has already proven buying habits can change. Last year the bottled water industry reported their first decline in sales (£34.2 million loss) after five years' significant growth. We now need business and the public to work together to make pointless plastic a thing of the past."
Putting the power to reduce plastic in our hands
Research shows 93% of the British public worry about plastic pollution; more than half say they actively try to buy groceries without plastic packaging and 75% are willing to use refills.
Less waste living made easy
The Refill app already connects people with over 30,000 locations for free drinking water in the UK, including over 100 (and counting) in Lambeth. It now adds zero-waste shops, plastic-free retailers like local butchers, bakers and green-grocers and large chains such as Costa, which operates instore refill options. Lambeth businesses can sign up as a Refill Station by registering for free on the app.
Forward-thinking business
30,000 forward-thinking UK businesses have already signed up, including over 100 zero-waste and packaging free shops, leading retailers, and brands like:
Costa: 50p discount of hot drink refills
Morrisons: more loose veg on offer, encouraging customers to bring refillable containers to the cheese, meat and deli counters.
Jarr Market Zero Waste Shop in Herne Hill
More information