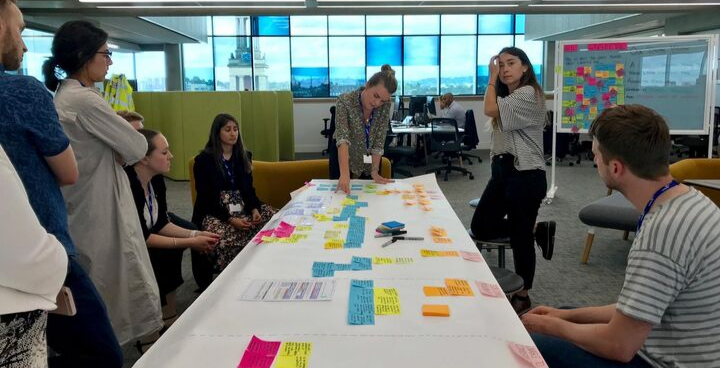 As part of the new Digital Strategy for Lambeth, a combined team from Accenture, Fjord and Capita have recently joined us. Over the course of the project, they will be looking for ways in which we can improve the experience of requesting and receiving repairs for council tenants and leaseholders.
The team has been interviewing residents from across the borough, members of the council, council staff and meeting the businesses involved in scheduling and carrying out the repairs. The team will gather the main problems with the existing service and the areas where we believe we can make the service more responsive, easy to use and effective.
The project builds on a recent resident-led report on the communal repairs service. Residents came up with 21 recommendations, all of which we have committed to implement. Across our housing and other council services, we are looking at how we can involve residents in key decision making and encourage them to share their ideas and expertise. Including a citizen's assembly on climate change which will be formed in the next year.
The team is comprised of strategists who will be looking closely at the processes and contracts, and service designers who are exploring the experience of the residents and council and contractor employees. It's an open and collaborative process and the team welcome your thoughts – drop us a line and we can help you to get involved.
We will be providing an update on the progress of the project on this blog, so check back soon.