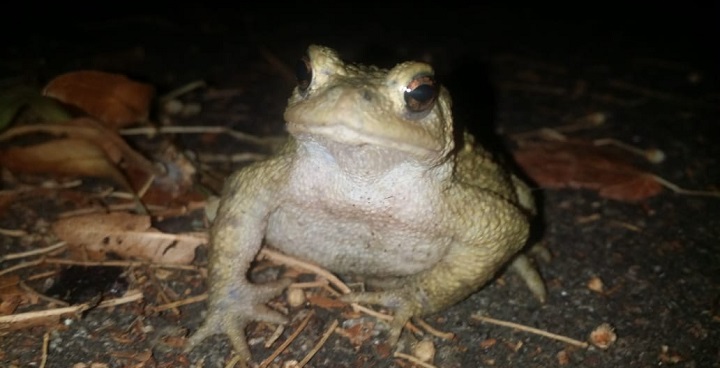 The wellbeing benefits of nature are now well known and even prescribed as a road to healthy living. Research shows particularly positive outcomes for people living with dementia – just five minutes outdoors a day can lift mood and help sleep patterns. Nature charity Froglife's 'Leaping Forward for Dementia' project will work closely with Lambeth Council, community green space groups (eg 'Friends of the Park') and health and social care support providers like Age UK and the Alzheimer's Society to make sure outdoor wildlife sessions reach those most in need. There'll also be special support improving gardens for people (and wildlife) in care homes, embedding a daily dose of nature for people who find it harder to get out.
Word from the Cabinet
Cllr Sonia Winifred, Lambeth Council Cabinet Member for Equalities and Culture, said: "We are delighted that Lambeth's parks, green spaces and care homes will be the first in London to work with Froglife to develop this excellent project helping people with dementia feel the health benefits of getting outdoors to connect with nature".
Workshops
The 'Leaping Forward' project will start with four linked workshops on Streatham Common, Archbishop's Park and in Lambeth care homes:
Practical Wildlife Gardening
Creative Wildlife Gardening
Nature Skills Workshops
Empowering support networks.
Froglife will add to their existing environmental and wildlife awareness-raising work in Lambeth – creating wildlife ponds, putting in flood-reducing measures, and putting frog and toad themed wooden sculpture nature trails and street art murals in place. The project will include volunteer opportunities from casual gardening to key roles with a focus on developing skills from tool maintenance to arts and media.
Green blueprint
Froglife's project co-ordinator Victoria Peet said: "In the future, Leaping Forward hopes Lambeth will be a blueprint for a London-wide network of dementia-friendly green spaces and wildlife-friendly care homes"
More information
Froglife is a British wildlife charity committed to the conservation of amphibians and reptiles and their associated habitats. The charity aims to encourage as many people as possible, from all walks of life, to get involved in wildlife conservation and habitat protection. 'Leaping Forward' follows work on dementia in Glasgow and Somerset. This project is funded for five years funding from the City Bridge Trust.