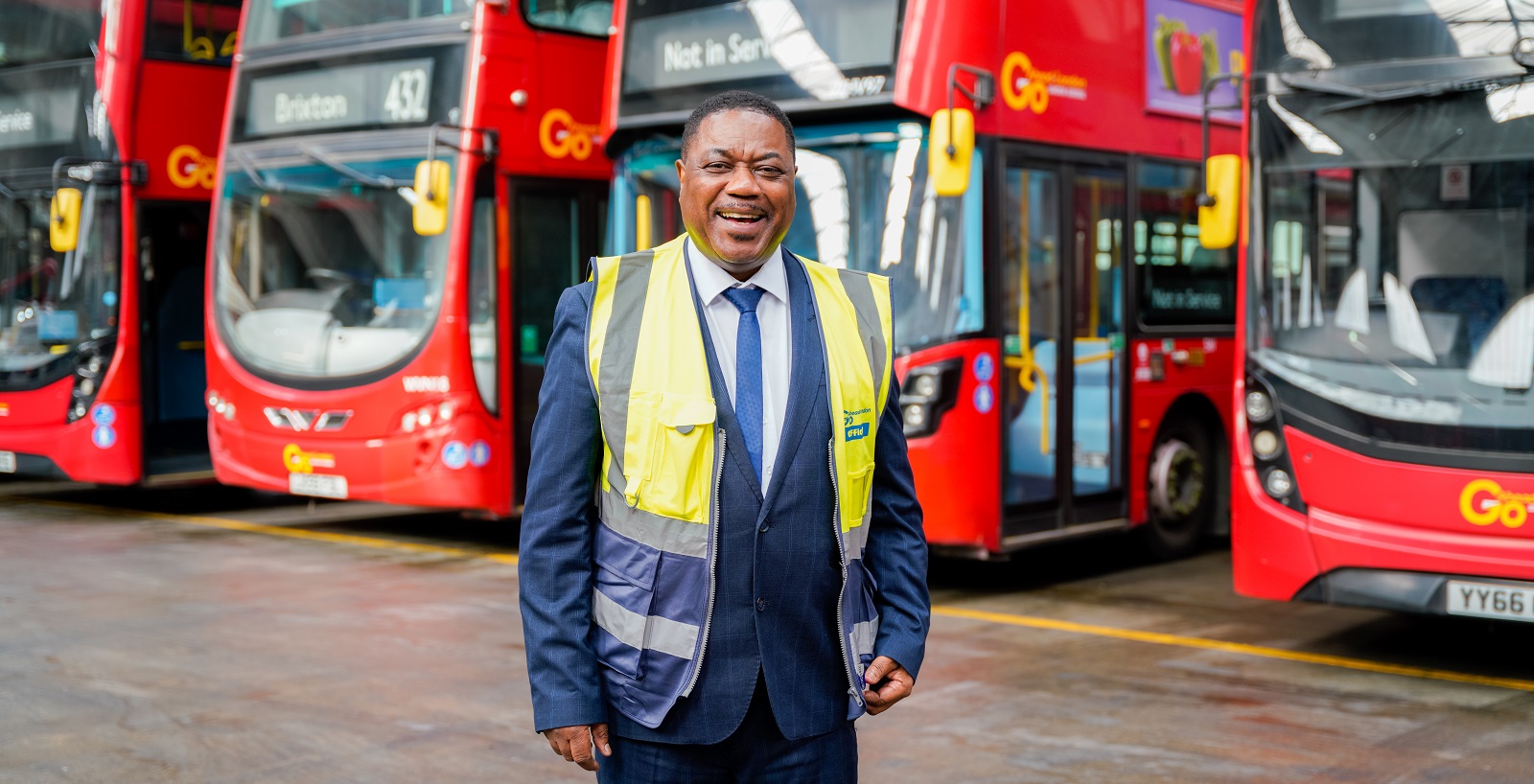 Football in Crystal Palace Park, swimming with the grandkids, going to a concert – all things that bus driver and trainer, Claude Parchment looks forward to now he's triple vaccinated.
Pandemic
During the pandemic, Claude helped keep London moving – driving buses out of Stockwell garage. He also trains new drivers on how to handle the iconic red buses on south east London routes and how to look after customers.
Protection
For Claude, the pandemic was a worrying time until vaccines brought reassurance. "At the beginning we were nervous, you might have people not wearing masks, or if anyone coughed…Then you'd be worried, am I bringing something into the home? But when the vaccine was announced, we bus drivers were very happy because we knew that it would be a protection for us out there, meeting the public".
Research
"I did my research and decided the vaccine was right for me. I've had two vaccines, and a booster – if there was another booster, I'd be first in line for that too…With my three vaccines, I feel protected. I'm reassured, like it's giving me an extra protection. If I'm in the supermarket and people aren't wearing masks, I feel not so stressed.
"It was so easy. I went online, booked, went to the centre, joined the queue, got it done. Took two paracetamol just in case. No problems… the NHS has done a really good job, they've made it so accessible. You can walk in without an appointment to get it done in a pharmacy".
Being vaccinated has made Claude's life better in other ways: "Last year I got to visit my family in Jamaica which was fantastic.  And then going out…I went to the James Bond film…I hadn't been to the cinema since the pandemic started. That nice getaway from the small screen was because of the vaccine."
More information