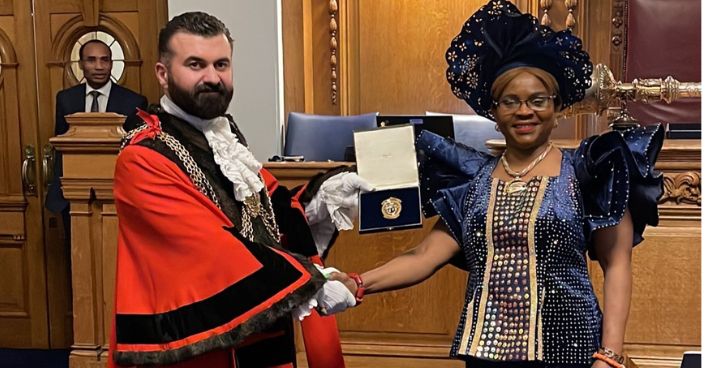 Sarbaz Barznji told fellow councillors that he accepted the position with "a great sense of humility and pride", as his election was confirmed at the annual meeting of the council on Wednesday (26 April).
"My journey to Lambeth began as a young teenager, a Kurdish refugee in search of safety and security," Cllr Barznji told the meeting. "I arrived here with nothing but the clothes on my back, and didn't even speak English.
"But I had a burning desire to build a better life for myself and my family. What I found here was a community that welcomed me with open arms; a community that offered me the support and guidance I needed to get back on my feet.
"With the help of the community and the resources available to me here, I was able to learn the language, attend school and pursue my dreams. And for that, I will be forever grateful."
Cllr Barznji, who was elected as councillor for the Brixton Acre Lane ward last year, is now a structural engineer and researcher, "working on some of the most cutting-edge technologies of our time", and carrying out research into nanofibers and nuclear power stations.
The new mayor gave his declaration of office first in Kurdish, "to show my solidarity and support for fellow Kurds who are still suffering and punished for speaking their mother tongue. In his address to council, he said the Kurdish people had endured "incredible hardship and oppression" and that their story was one of "dignity and resilience, of pain and hope".
Cllr Barznji's election was followed by a number of speeches, including tributes from his young son and daughter.
His first official duty was to present the Past Mayor's Badge to the outgoing mayor, Cllr Pauline George.
Cllr Barznji also announced that his chosen charities for his year as Mayor would be the Brixton Soup Kitchen, and the  refugee crisis charity Care4Calais.
He said: "Care4Calais is a charity that primarily focuses on the most vulnerable people in our society – refugees. These people are often demonized and forgotten, and I know first-hand how difficult it is for them to make a new life in a foreign land. As a Kurdish refugee myself, I understand the challenges that they face and the hurdles that they have to overcome to rebuild their lives.
"Brixton Soup Kitchen also focuses on the homeless and less fortunate people in our community. They provide thousands of hot meals to those in need, as well as offering support, advice and advocacy services to help them get back on their feet. Their work is invaluable and helps to ensure that nobody goes hungry or without a roof over their head in our city."