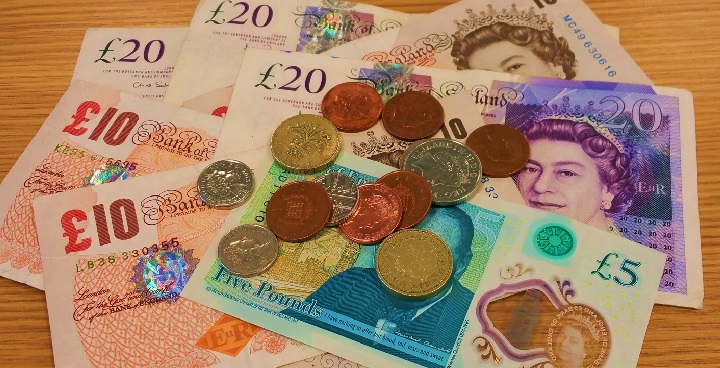 At the recent Funders Fair event, community groups and charities were able to talk to over 24 different funders. For those who couldn't make it to the Funders Fair, below is some of the information available on the day about different funders:
Arts Council
The Arts Council support activities across the arts, museums and libraries, from theatre to digital art, reading to dance, music to literature, and crafts to collections. From 2015-2018, they gave an estimated £700 million from the National Lottery through grants for the Arts.
Grant Amounts: £1,000-£100,000.
Find out more at the Arts Council website.
Battersea Power Station Foundation
Established by the shareholders who are redeveloping Battersea Power Station, the Battersea Power Station Foundation want to help nurture healthy, vibrant and diverse local communities. They fund projects that bring out the best in our neighbourhoods and give everyone the chance to share in the many benefits they have to offer.
Grant Amounts:
The Spring Fund – Organisations in Lambeth/Wandsworth can apply for grants up to £5,000.
The Evolve Fund – This is a closed programme and does not accept unsolicited applications. We seek to partner with organisations who share our vision for the future, and with this fund we make proactive, carefully considered investments that will help local communities prosper over the longer-term.
Find out more at the Battersea Power Station Foundation website.
Berkeley Foundation
The Berkeley Foundation was set up in 2011 by Berkeley Group, in response to the hardship caused by the global recession. They are a grant-making charity helping the hardest-to-reach young people in London and the South improve their lives, participate actively in society and thrive.
Find out more at the Berkeley Foundation website.
Big Lottery Fund
Big Lottery Fund is the largest community funder in the UK. Each year, they distribute millions of pounds of the National Lottery's good causes money to community groups and charitable projects around the UK.
Grant Amounts: Awards for All: Grants up to £300-£10,000 for up to a year
Reaching Communities: Grants £10,000-£500,000 for up to 5 years
Find out more at the Big Lottery Fund website.
City Bridge Trust
CBT provides grants totalling around £20m per year towards charitable activity benefitting Greater London. Their mission is to tackle disadvantage in London, and they achieve this through four key areas of work: grant making, supporting & encouraging philanthropy, social investment and strategic initiatives.
Their grants scheme is Investing in Londoners (IiL) has a number of programmes, any application to the Trust must meet the priorities and outcomes of at least one of their programmes.
Find out more at the City Bridge Trust website.
Guy's and St Thomas' Charity
We are an independent, place-based foundation that works with Guy's and St Thomas' NHS Foundation Trust and other partners to improve the health of people in the London Boroughs of Lambeth and Southwark. Our current focus is tackling major health challenges facing people living in urban, diverse and deprived areas. Right now we're focusing on a few complex issues. We want to hear from anyone with insights, experience and ideas relating to:
Health in urban, diverse and deprived areas
Childhood obesity
Improving health for people with multiple long-term health conditions
Find out more at the Guy's and St Thomas' Charity website.
Hyde Foundation
Hyde Foundation is an expert community investment team within The Hyde Group. Its resources are targeted to support the development and implementation of activities or services designed to mitigate or prevent social challenges that negatively impact local communities and those which create a barrier to Hyde fulfilling its social purpose. Grants must support ideas and activities that directly benefit Hyde's residents. We are particularly interested in funding sustainable or scalable concepts – especially initiatives that improve the health and well-being of older people and those that create positive pathways out of deprivation for young people.
Grant Amounts: From £5,000 to £20,000
Find out more at the Hyde Housing website.
LandAid Charitable Trust
LandAid awards grants to charities helping young people at risk of homelessness and arranges free professional property advice for charities supporting disadvantaged people and communities. Property and premises advice on offer includes: negotiating property purchases and business rates, planning and architectural services, valuations, building surveys, leases, property legal advice.
Grant Amounts: £5,000 to £150,000
Find out more at the LandAid website.
London Catalyst
London Catalyst provide funding for charities for initiatives targeted at people disadvantaged by long-term ill health, disability and poverty. Their Samaritan grants provide a hardship fund to frontline social work and advice agencies to assist people in an emergency. As a small grant maker they do not make multi year grants and tend to fund developments of service and new projects.
Grant Amounts: Grants range from £1,000 to £5,000
Find out more at the London Catalyst website.
London Community Foundation
The London Community Foundation specialises in supporting grassroots, community-based organisations focused on helping disadvantaged London. They do this by harnessing ideas and talents in the community to make progress on deep-rooted issues that can't be solved elsewhere. They focus on smaller organisations that do not attract mass public support.
Grant Amounts: It depends on the programme but the majority are small grants of £5,000- £20,000.
Find out more at the London Community Foundation website.
London Sport
Vision – To make London the most physically active sporting city in the world
Target – To get 1,000,000 Londoners more active by 2020
Mission – To help inspire more Londoners to be physically active
Find out more at the London Sport website.
NHS – Lambeth CCG
Lambeth CCG work together with partners in the local NHS, Council and community to improve health and wellbeing, reduce health inequalities, and ensure everyone has equal access to healthcare services. They are responsible for spending £430m each year on hospital and community health services for their patients. Among the many aspects of their work, they provide small grants and have started a Community Connectors volunteer programme.
Find out more at the Lambeth CCG website.
Trust for London
Trust for London give out roughly £8m for the benefit of Londoners to tackle poverty and inequality in the Capital. Average size of grant is £80k but they also administer a small grants programme for smaller, grass roots groups. They also invest in research and evaluation with a focus on building evidence on poverty.
Grant Amounts: No minimum or maximum. Average size is £80k. For larger requests they expect match funding to be secured.
Find out more at the Trust for London website.
Veolia
Veolia, the global resource management company, works in partnership with Lambeth Council to manage its recycling and waste contract. Veolia has been recognised as a leader in environmental and social responsibility by winning the Business in the Community's flagship award of Responsible Business of the Year 2016/2017.
Find out more at the Veolia website.
Walcot Foundation
An independent grant-making foundation. The Walcot Foundation works to break cycles of financial deprivation for people living in Lambeth and aim to offer a hand up, not a hand out while seeking to tackle poverty by creating opportunity. They have a strong focus on education and employment, particularly for Lambeth children and young people under the age of 30. They also make grants to individuals to help them with degree/vocational course expenses.
Grant Amounts: £1,000 to £25,000 for organisations and schools.
Find out more at the Walcot Foundation website.