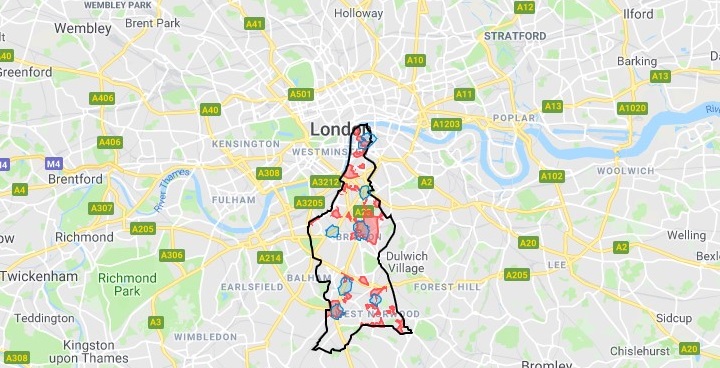 We want to protect people who are vulnerable to gambling related harm in Lambeth. Our new Gambling Policy will require existing and future gambling operators to produce risk assessments based on the local area and introduce measures to protect vulnerable people.
We want to hear from residents, partners, local businesses and community groups on our proposed new Gambling Policy for the borough. With our current policy adopted in 2016, it's now time to be updated, as gambling regulations in the United Kingdom are changing with more responsibility on operators to identify risks and set out how they aim to address them.
What the policy covers 
For the first time we've included a Local Area Profile to accompany the new Gambling Policy for 2019-2022, which provides guidance and sets out expectations as to how gambling premises will be managed and regulated in Lambeth. Also check out the Licensing Committee Report and Lambeth's Draft Statement of Gambling Policy 2019-2022 to help you have your say.
Where will the gambling policy apply?
Issuing premises licenses.
Preliminary approval of proposed premises.
Regulating gambling premises activities.
Receipt and endorsement of Temporary or Occasional Use Notices for infrequent betting and gaming.
The three-year Policy will take effect from August 2019 onwards and will update the existing policy.
Word from the Cabinet
Cllr Paul Gadsby, Lambeth's Cabinet Member for Housing, who has responsibility for overseeing the Gambling Policy, said: "It is extremely important that we have a tough approach to regulating gambling in our borough and that we use the maximum powers available to us under the law to ensure that our vulnerable residents are protected.
We are proposing a range of new regulations and processes for our updated gambling policy that are focused on a thorough analysis of the vulnerability of some of our residents and our areas to possible harmful side effects of gambling. While national legislation does restrict what we can do, we must ensure we have a policy that reflects the values of our borough and that we do our best to protect the most vulnerable among us. As a result, we are keen to hear our residents' views on what they would like to see from their borough's approach to regulating gambling."
---
For more inf0rmation and have your say now
View the consultation on the Lambeth Council website, find out more and have your say now.