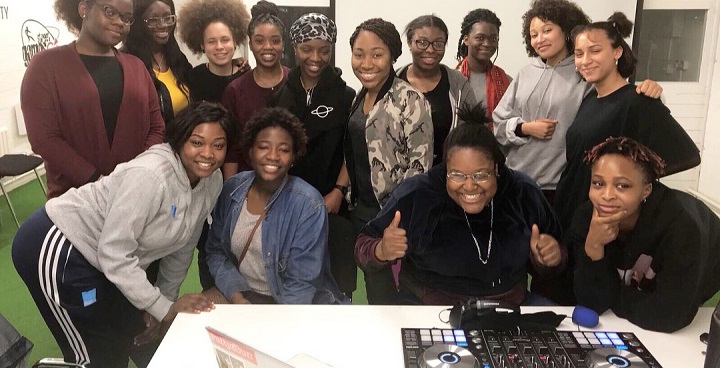 Generation Storm supports young women to make positive transitions from the care system into education, work or training. We challenge and inspire them to think positively about their future through weekly fitness, health and well-being sessions and mentoring.
Black Prince Trust
Generation Storm is delivered by award winning charity, The Change Foundation at Vauxhall's Black Prince Trust leisure centre and is open to women 16-21. We use fitness to break the ice and get everyone involved. Exercise and fitness improve problem solving, resilience, team work and leadership.  The group discuss topics like self-confidence, self-worth and mental wellbeing and we can see how different members respond discussing various topics.
Female role models
During April, May and June inspirational female role models run workshops. Each week they deliver a two-hour teaching session based on their career or lives. We match up participants  with appropriate mentors who work with them one to one. We expose the group to inspirational women from a wide range of backgrounds. Our workshop facilitators range from DJing to tile making to dancing, podcasts and start-ups.
Referral
We recruit through service providers, charities, schools and colleges although some young people simply get in touch. We recruit 15-20 each year and work with them intensively to ensure we provide the right level of bespoke support.
Study and work
Generation Storm graduates are now at University studying architectural design, mechanical engineering, fashion and more, and working in sport, leisure or retail. One graduate says: "Ggeneration Storm allowed me to break down a barrier I always had. School for me was particularly challenging from yr7 to 11.. Over time I wanted nothing to do with female friendship. The programme was a push I needed in life. I cherish the memories and workshops I took part in. They challenged me and bought out how much of a feminist I am in my own way, I embrace  being a "girly-girl" with a strong heart developing control over my emotions. "
Contact us
If you know a young person who'd like to get involved.,or if can support us as a business or mentor, please contact Shedaine Henry
Contact the Change Foundation T: (+44) 020 8669 2177