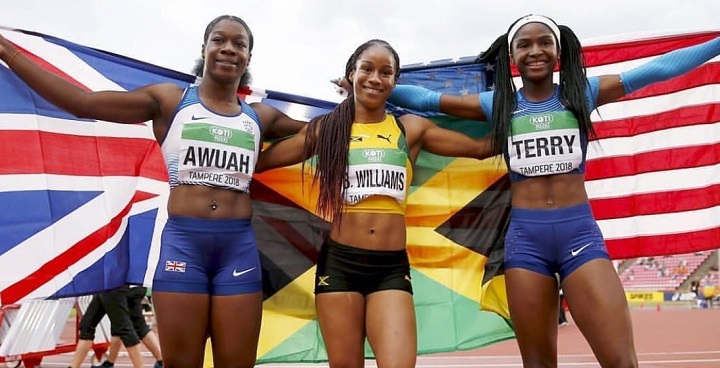 Last year, the GLL Sport Foundation in partnership with Lambeth Council's Gifted and Talented Programme supported 94 local athletes including Kristal Awuah (Athletics).
Investing in the next generation of athletes
GLL – the UK's largest leisure charitable social enterprise – is showing its commitment to improving health, wellbeing, and opportunity in the communities it works in, by supporting the next generation of athletes to the tune of £1.5 million. Now in its eleventh year, GSF's latest investment in today's and tomorrow's athletes will take its total support to £10.7 million. The GLL Sport Foundation supports athletes across 73 areas of the UK. Eligible athletes can benefit from financial support, physiotherapy, gym memberships at GLL's Better facilities, and more.
Sustaining an athletics career
Kristal Awuah stated how the GLL Sport Foundation has helped her through her sporting career, "I've been working extremely hard over the last year to ensure that I am excelling as a professional athlete and I'm so proud of what I have already achieved. As I focus on the next phase of my career, I have to also balance the financial costs associated with training and competing. Receiving monetary awards and sponsorships are crucial to the sustainability of an athletics career, therefore I am so pleased to be a recipient of a GLL Sport Foundation Award. It's organisations and initiatives like this that invest in British talent that will help myself, as well as future athletes, take their careers to the international stage."
For more information
Applications opened on December 20 2018 and athletes from Lambeth should apply through the GLL Sport Foundation online portal Applications close 20 February 2019.
Watch the film
The GLL Sport Foundation is the UKs largest independent athlete support programme. Since the programme launched in 2008, it has provided over 16,000 athlete awards valued at £9.2 million. 72% of supported athletes were aged under 21 and the programme includes Paralympic, Deaflympic, and Special Olympic sports. 90% of the athletes do not receive any other funding. See their information pages