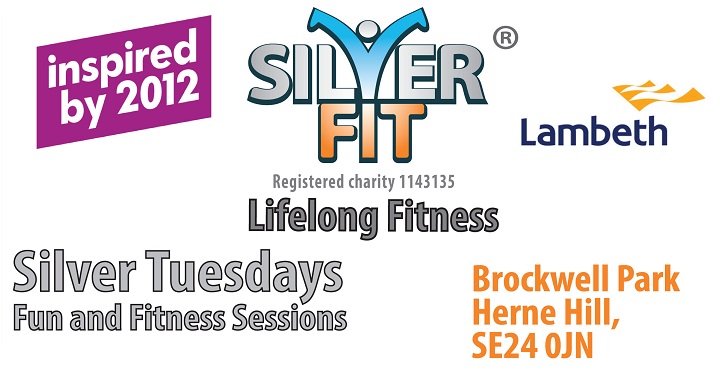 Silver Tuesdays offer those aged 45 and over the chance to meet new friends and be Silverfit!! Already successfully launched in other London boroughs, Silver Tuesdays offer a great opportunity to have fun, and get healthier at the same time.
We are launching our new Silver Tuesday session at Brockwell Park from 3 March at 2pm. These Silver Tuesday afternoons will offer a choice of Pilates and Nordic Walking (poles provided) all for £1 for members (annual membership is £5). We have qualified instructors who are long term industry professionals, who aim to cater for the needs of each member.
Dr Ray Vella , local GP and Director of Cadence, says `Silverfit have a great new idea, combining relaxing social get- togethers with an hour of fun physical activity. As a GP I know how vital it is to have a healthy lifestyle, get active, have fun and meet new friends at the same time.'
The charity is run by Eddie Brocklesby, Britain's oldest competing Ironwoman triathlete.
For more information about Silverfit please visit www.silverfit.org.uk