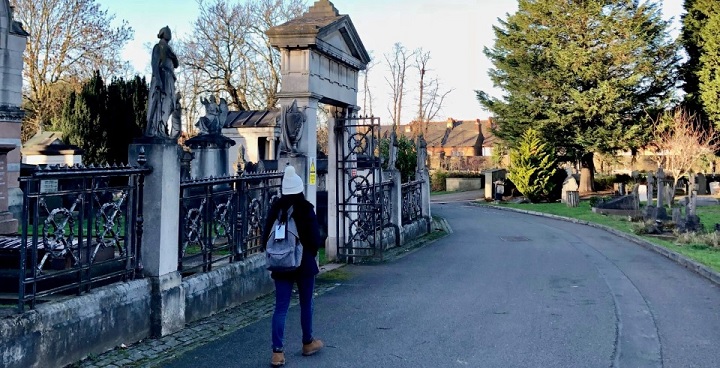 We have partnered with walking app Go Jauntly to enable iOS smartphone users to self-guide our fabulous walks around the borough. The app allows you to find walks based on your location. Simple photo guides help you navigate while nifty tips point out things of interest and places to eat and use the loo. Save the Secret Lambeth walks you love so you can enjoy them again. Or why not create and share your own favourite Lambeth walks in-app and share them with the Go Jauntly community.
Download the Go Jauntly free Apple app.
For those of you who are a little more traditionally-minded you can still use the booklet to show you your way and give you an insight into the neighbourhood. Pick one up at your local library or by sending your address details to walking@lambeth.gov.uk.
Starting points across the borough include Windrush Square, Brixton, Kennington Park and West Norwood cemetery. If you have your own favourite walk in Lambeth you can upload it to the app and let others enjoy it too. Or you could join like-minded people and our knowledgeable guide on one of our spring guided walks. However you do it, discover Secret Lambeth in 2018.