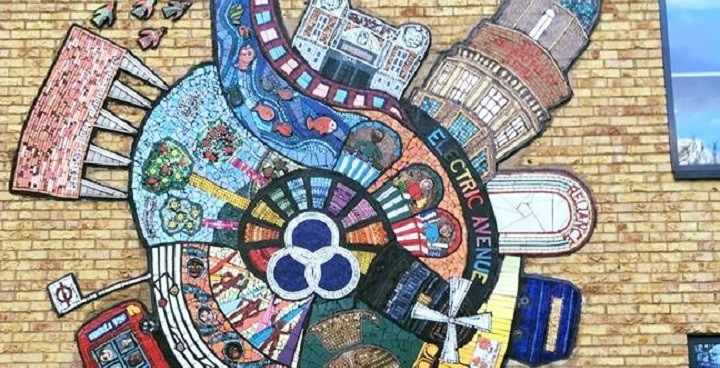 Pupils from Lansdowne school in Brixton have worked with local professional artists to design and create a mural for the school featuring iconic features of the local area.
Celebrate Brixton
Elinor from Art4Space explains how the partnership came together. "Art4Space reached out to local schools to work with us. Lansdowne is so close that the students can just walk to our studios and get involved, and the head teacher had this great idea for a mosaic that celebrates the local area.
New experiences
"We've worked with about 200 schools in London but this was a new experience Lansdowne is a secondary school for children with special educational needs (SEND). We've done quite a lot of primary schools murals so it was good to have a more sophisticated design. The pupils went for a walkabout with cameras and came back with images of Brixton buildings to include in the design.
Hands-on sessions
"We've got a kiln on site so they were coming in, making shapes from clay. A lot of the students were working with us one-to-one because they have autism. We fired the clay and painted the shapes for the mosaics. It took about five hands-on session to make all the shapes. This is also only the first or second time we've had the finished mosaic installed high up. I bump into the children because we're so close and they're very happy with what we've done together.
More mosaics for Lambeth
"Our next Lambeth project is as part of an international worldwide volunteers day on 1 May sponsored by a US Film company.  We're working with St Andrew's school on a new mosaic about the school's values." 
For more information     
To contact art4space about a mosaic project, see their information pages or email jewels@art4space.co.uk