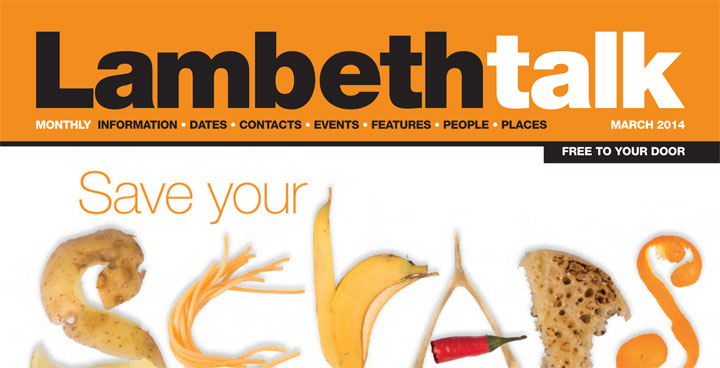 We know what a great place West Norwood is and in a special four page feature we highlight just a few things that make the area a wonderful place to live and visit. On pages 11 to 14 we showcase some of West Norwood's gems, including the brand new health and leisure centre that is set to open in the spring.
We also introduce you to six inspiring individuals that make up Lambeth's newly elected Youth Council. Find out who they are and what they stand for on page 8. There is exciting news about our plans for a new town hall in Brixton on page 10. As well as a brand new town hall for Lambeth, the project will also deliver new housing, space for businesses and jobs for residents.
On page 16 we hear from January Carmalt, a Clapham Old Town resident, who shares her love of the area.
On page 15 we say 'thank you' to all our mothers and carers in the borough and one of our foster carers shares her experiences with us.
Have an idea for Lambeth Talk?
If you have something you want to tell residents and local businesses about or if you know of someone, a project or organisation in the borough that you think would be great to feature in Lambeth talk let us know.
Email lambethtalk@lambeth.gov.uk or leave a comment below.
Download Lambeth talk March 2014