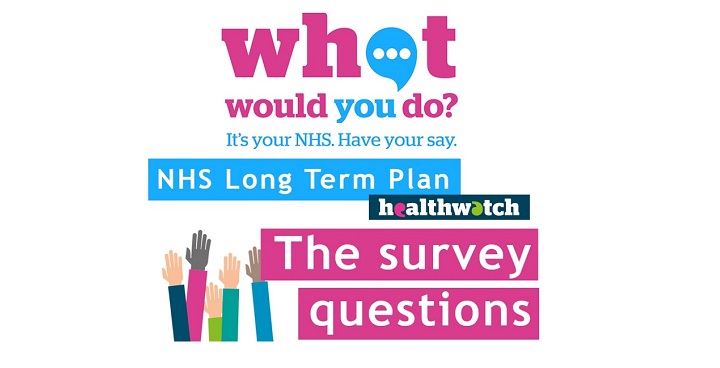 The Government is investing £billions a year in the NHS as part of the Long Term Plan.  Local services including Lambeth will work together to develop their own plans. These will set out how the national plan will work across local areas.
What is the survey about?
Healthwatch are asking the public to share ideas on how people can live healthier lives and what improvements could be made to help people access services quickly.
Health conditions
There is also a separate survey on support for health conditions:
Cancer
Mental health conditions
Heart and lung diseases
long-term conditions such as diabetes and arthritis
Learning disabilities
Autism
 What will happen to your survey answers?
Healthwatch Lambeth will produce a report in June on what people have told us, and will feed this information into the local planning process. Lambeth's Healthwatch survey will feed into plans for London and the South East.
Where can I do the survey?
People can either:
Do the surveys online at healthwatch.co.uk/what-would-you-do
Call us on 020 7274 8522 to do the survey over the phone
Phone us 020 7274 8522 to request a paper copy (with a Freepost return address).
The surveys are also available in British Sign Language and in easy read.
Both surveys run until the end of April.
For more information