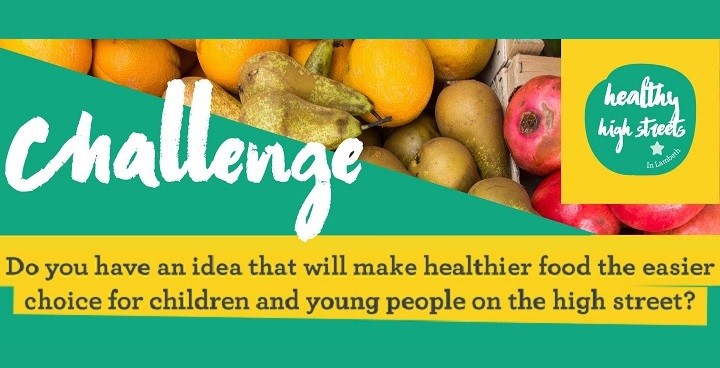 Children and families living on Clapham Road and around Stockwell tube station want to be healthy, but it's not always easy – you can help. Healthy High Streets are running a prize challenge for ideas with the potential to make big differences for more healthy eating (and less unhealthy eating).
Local solutions
You know your high street, your business, community, and customers best. We believe you'll have great ideas about what will work. Look on our information pages for what local young people, families and local businesses think about healthy eating plus inspiring ideas from around the world about making healthier choices easier.
What's in it for businesses?
Put your idea to the Healthy High Streets Challenge for a chance of up to £2,000 grant and expert advice. Best ideas will go 'live' in a shop for a 9-week trial period. Other high streets – including Southwark's Walworth Road and East Street Market – are also trying out ideas.
Box Chicken, Newham
One great idea we already know about is Box Chicken in Newham – a mobile catering unit serving hot, tasty, cheap, quick yet healthier meals during school lunch hours and after school. They developed four recipes – Caribbean chicken, Spanish chicken, Peri Peri chicken and a vegetable option, all under the brand Box Chicken.
Get your ideas in now!
If you have an idea to make healthier food choices easier for children and young people, the deadline to send in your application form is noon on 10 Jan 2018. The form just asks a few questions – who you are, what your idea is, why you think it will work and what help you need to make it happen.
---
For more information
Healthy High Streets is supported by Healthy London Partnership, including Guy's and St Thomas' Charity, Battersea Power Station Foundation, Haringey, Lambeth and Southwark Councils, Hyde Foundation, and the Innovation Unit.