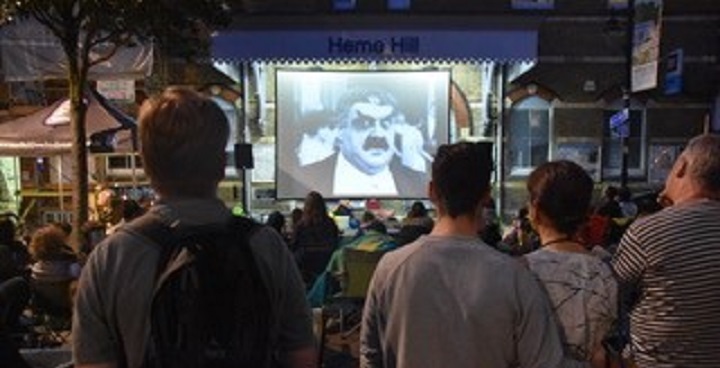 The Herne Hill Film Free Festival brings local people together to enjoy film in community spaces throughout May. Excerpt Herne Hill's film festival features 21 free film screenings – recent hits, site-specific shows, and inspiration and help for making your own films.  The sixth annual Festival is organised by community volunteers to bring the Lambeth community together to celebrate cinema. The festival runs through May with 21 free film screenings of critically acclaimed movies from the past year, films with a local flavour, documentaries and a 48 hr film challenge for budding filmmakers.
Highlights
Highlights include Loving Vincent, including a Q&A with the producers; Oscar-winning Get Out and Three Billboards Outside Ebbing, Missouri; and lauded documentary Being Blacker, about Brixton's Blacker Dread record shop with a Q&A with director, Molly Dineen.
Locations
Films are shown in schools, community spaces, pubs and at site-specific events such as classic films about carnivorous alien plants (Little Shop of Horrors) at Brockwell Greenhouses and the Tour de France (Belleville Rendez-Vous) at the Velodrome. All films are offered on a 'first come first served' (no booking) and all are free. "The film festival is a wonderful opportunity to meet new people who are passionate about film and are using it to make a difference in their community. Whether it is through partnering with local a food bank or providing free film-making workshops for young people – the festival is firmly about showcasing what is possible through community" says volunteer Mahmoud.
Community cause
The event also aims to raise awareness for the Norwood and Brixton Foodbank by collecting at each screening and donating proceeds.
---
For more information
For details of every film and event, addresses and postcodes, start times and running times, film trailers, and more see the Herne Hill Free Film Festival information pages.
For more about Norwood and Brixton Foodbank and what they do to support the community, see their information pages.