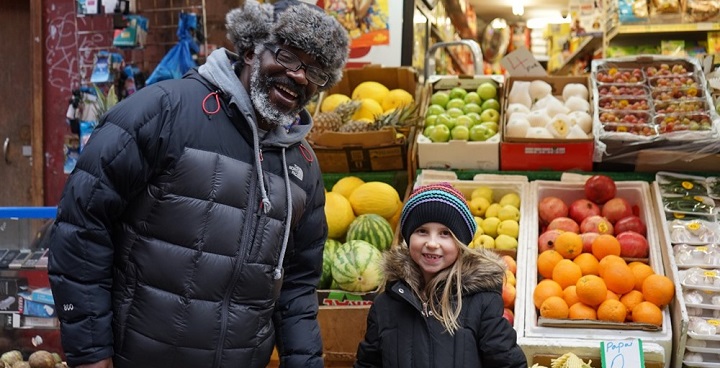 Join us on Saturday 25 November 2017, 10.30am – 4pm at St Michael's Church, Stockwell Park Road, SW9 0DA. Let's join efforts to seek solutions to holiday hunger that persists in our communities. The children are our future. We have to look after them and as a community, we need to also take responsibility.
Holiday hunger
Children and young people from families struggling to put food on the table depend on hot school meals during term time.  It has now become well known that these children experience hunger during weekends and school holidays or are left eating unbalanced, unhealthy foods. Communities, organisations and food agencies are already doing a lot of work, looking at what should be done to alleviate holiday hunger.
Working together
'Together Southwark' and the Diocese of Southwark have been looking for the last two years at how to engage with churches and the community to address the holiday hunger problem. Having made some inroads, we know that answers lie with all of us and that working in isolation has not yielded the much needed impact.
Expert speakers
This event is organised in partnership with Big Local North Brixton and Lambeth Council. It will bring together the community and organisations working in Lambeth and the neighbouring boroughs to talk about the issue of holiday hunger, identify assets and resources available locally and potential for partnership work. We have speakers from local authority, Trussell Trust, Foodbanks, Options 4 Change, Kitchen Social and other community organisations.
Practical actions
Our aim is to develop and expand existing provision in order to support more children and their families by preparing a coordinated response during holiday periods. We hope to share views on the initiative and plan for practical actions at community level. We hope that you can join us on the day. It is bound to be productive.
---
For more information
About this event
About Big Local
Big Local is a long term innovative programme that aims to achieve lasting change in 150 areas in England. Big Local North Brixton seeks to leave a legacy that enables people who live in the area to build on local talents and aspirations so they can identify and act on their own needs to make their area an even better place to live. For more information about them see the Big Local North Brixton website.