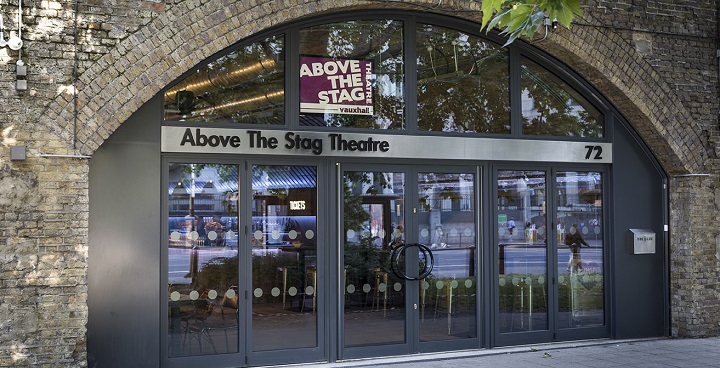 Above The Stag Theatre opened on June 1 in a new, bigger, brighter, space in Vauxhall with a new season of plays and new plans to reach out to more writers and more audiences.
Crowdfunding
General Manager Tom explains why and how they've moved from running a creative business in one railway arch to another. "We were in a railway arch in Miles Street for 4 ½ years. The funding for this major move came directly from within our community of theatregoers, for which we are eternally grateful".
Showcase
"Here, we have two spaces enabling us to put on more varieties of works, for example The Penetration Play, a lesbian dark comedy opening on 26 June. We are always welcoming script submissions from new writers in the community and beyond."
Liberation
'Beautiful Thing' is perfect to open the new theatre – so many people hold the play or the film close to their hearts as part of their own coming-out story and personal liberation. Later in the summer we have EM Forster's 'Maurice' – another serious and groundbreaking story – but also Grindr: The Opera.
Room for more
"In the old venue, we were very quick to sell out, so people often assumed they wouldn't be able to get a ticket and didn't try. Soon, we're launching a youth membership scheme to encourage the next generation of theatregoers. We've got room to run community theatre projects and space where community groups can meet. It's much easier to find us now as we're right on Albert Embankment and Vauxhall One very kindly added a sign on the footbridge!"
---
For more information
See Above The Stag Theatre's information pages for listings and to book tickets for performances