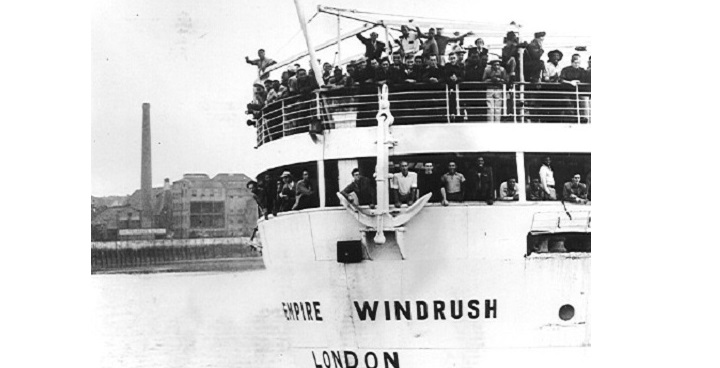 Patrick Vernon OBE, Lambeth Council's adviser on race, equality and diversity, has created a 100 Great Black Britons competition for children and young people, to create a unique, fun project celebrating Black Britons' continuing legacy. The most innovative of the "home-school" challenge entries will feature on the 100 Great BlackBritons website in October for Black History Month.
African descent, British History
The competition starts before Windrush Day 22 June. Teachers and homeschooling parents can use web resources to help young people learn about the impact of people of African descent on British history. There's also a teacher's competition to develop resources to be part of a permanent online library celebrating black history.
True history
Arike Oke, Managing Director of Black Cultural Archives, said: "Black history in Britain goes as far back as it's possible to go. Children growing up in modern Britain should know their true history, and whether they are Black, brown or white, Black history is part our of national story.
Irrefutably rooted
Kevin Courtney, joint general secretary of the National Education Union (NEU), said: "The NEU supports this competition to celebrate that Britain's history is irrefutably rooted in black and global history and that our members do a fantastic job in teaching this."
Telling untold stories
Ife Thompson, Director of BLAM, who works with Lambeth schools. said: "100 Black Britons is a timely project, we need more projects that focus on the often untold narratives of Black British pioneers. It is important that their legacy and the spirit of hope they embodied is carried on for future generations. By teaching this in schools we are ensuring their place in history is never forgotten."
More information
The 100 Great Black Britons competition is sponsored by the NEU. Competition deadline is 30 September 2020.
A resources page curated by Patrick includes lesson plans and resources focused on Black history, experience, politics and much more. Teachers can also submit resources to this page. These resources will be extremely useful in continuing work an inclusive Lambeth curriculum, complementing existing Raising the Game primary curriculum resources .
The 100 Great Black Britons was created in 2003 when no one of African descent was represented in the BBC's 100 Greatest Britons tv series.
Lambeth Council and Trade Unions invited Patrick Vernon OBE to advise, give guidance, explore and make recommendations around racism and other aspects of protected characteristics under the 2010 Equality Act. His report is leading to a transformational change around the Council's equality and diversity plans, based on engagement and feedback from staff, management team, Cabinet and staff equalities networks.