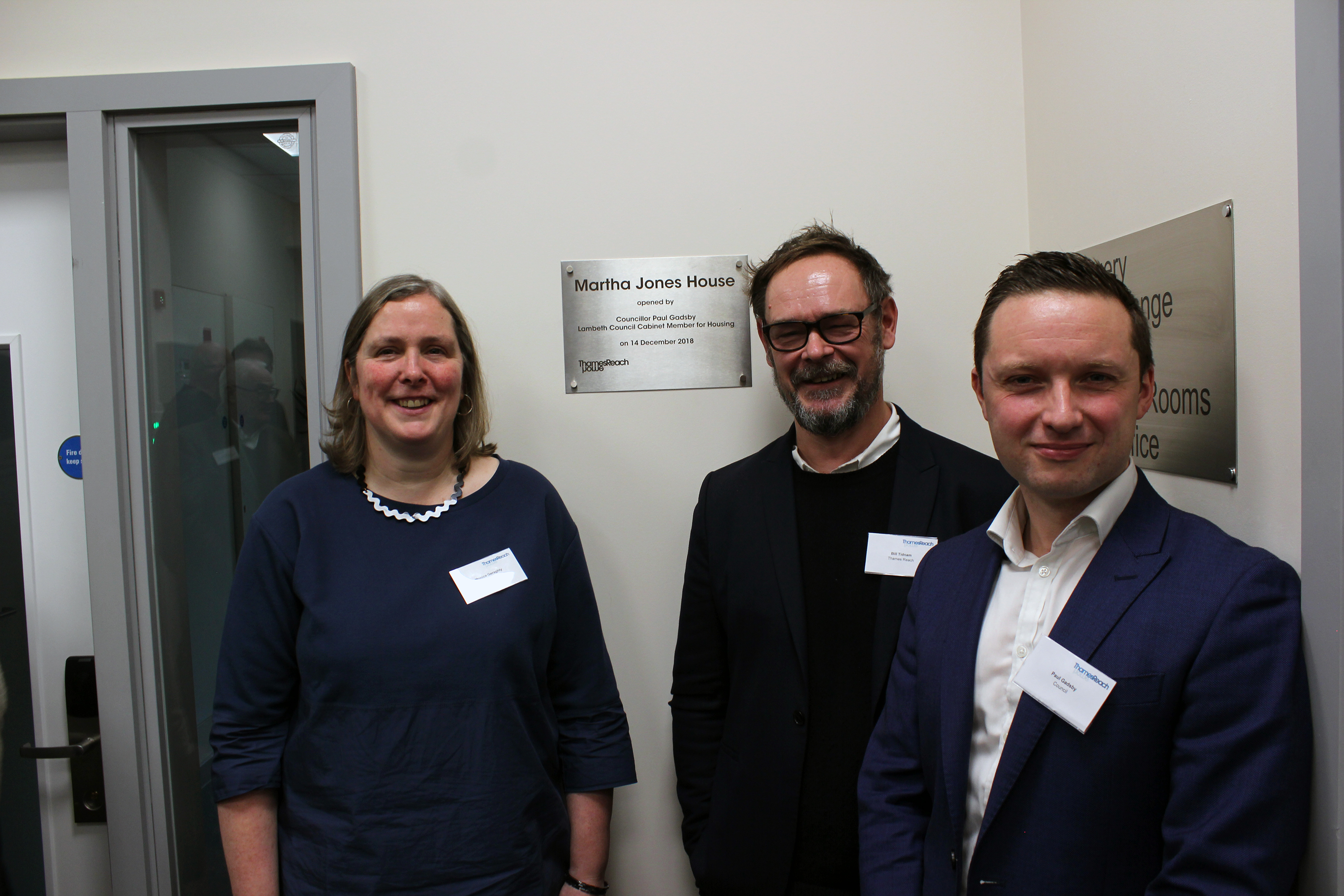 Martha Jones House offers a range of updated facilities and services, and is designed to help vulnerable residents who have recently been living on the streets to get high quality support to improve their lives. The building is equipped with modern amenities, rooms and living spaces.
The facility is part of the borough's range of hostels aimed at supporting homeless people and rough sleepers. Outreach workers saw and verified more than 7,000 rough sleepers in London in 2017/18. The new facility, which the council will help to fund, replaces Thames Reach's former hostel at Graham House. The new hostel can house 43 residents, enabling staff to provide more targeted and one-to-one support.
Cllr Paul Gadsby, Lambeth Cabinet Member for Housing, said: "Rough sleeping is becoming ever more visible on our streets as the country's housing crisis worsens, but in Lambeth are doing a huge amount of work to help vulnerable people who are under threat of homelessness or who find themselves facing life on the streets.
"Our rough sleeping team is out day and night providing support to those in need, to ensure that they don't have to resort to sleeping outside. We provide almost 500 bed spaces to support this work and during the winter months, we provide extra emergency accommodation and work with community organisations to provide night shelter housing for those most in need.
"Martha Jones House is a marvellous development that will make a tremendous contribution to the support we can offer rough sleepers. But they'll offer much more than a roof above their heads: the people staying there will get all the support needed to help them to move into independent living and stay off the street in the long term.
Monica Geraghty, lead manager at Martha Jones House, said: "The transition from Graham House to Martha Jones House went really well, and residents have now moved in.
"The ultimate aim for our residents is for them to move away from homelessness and move on to lead a fulfilling life, and the new hostel encourages self-sufficiency and development in a nice comfortable setting."
The building offers three different types of accommodation; self-contained flats, larger bed spaces and smaller rooms, ensuring that it can cater for a much wider range of needs and abilities. There is space to accommodate cooking classes, activities and education around food and budgeting, enabling residents to learn new skills, lead a healthy lifestyle, build relationships and prepare for independent living.
Health and medical services are available at Martha Jones House, and residents are also encouraged to access local health services in the community to improve social engagement.
Speaking at the event, Mr Tidnam said: "We are thrilled with the new building which has been designed to such a high standard.
"We want our residents to live in a safe and dignified place that is less institutionalised, and we're proud of the changes we are making to support our residents to achieve positive outcomes.
"We're also grateful to our funders Lambeth Council and owners of the building, Places for People, for playing a key role in developing our new facilities".