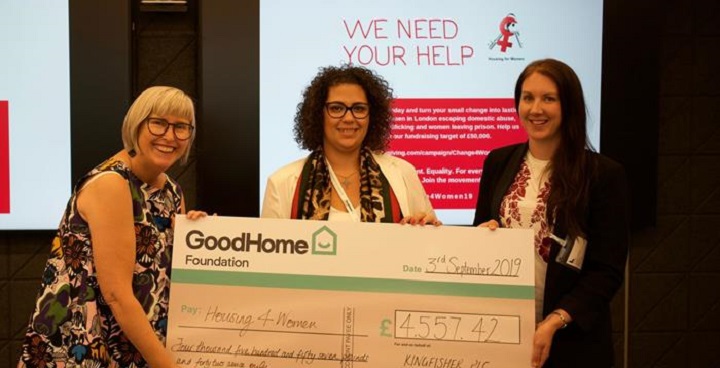 Housing for Women, the Lambeth-based charity and housing provider, has launched a fundraising campaign, Change for Women 2019. The campaign aims to raise £50,000 in September, encouraging supporters to turn small change into lasting change for women in London.
Marginalised and vulnerable women
Zaiba Qureshi, Chief Executive of Housing for Women said: "Our unique projects meet gaps in existing services, working with some of the most marginalised and vulnerable groups in London. We are entirely reliant on the goodwill of supporters to continue projects like
RePlace, supporting victims of trafficking,
ReUnite helping mothers leaving prison and
ReStart, providing specialist support for children affected by domestic abuse.
We are appealing to Londoners and our supporters to donate as much or as little as they can and turn their small change into lasting change for women in London who need it most."
Film insight
Housing for Women worked with production company Madd Since '81 to produce a short-film providing a unique insight into their specialist support service for children affected by domestic abuse. For the campaign launch event, they teamed up with Intuit QuickBooks to give politicians, funders and loyal supporters an exclusive first look at the new film and insight into their work with vulnerable groups, including mothers separated from children by imprisonment. They also welcomed speakers from the Prison Reform Trust and the Human Trafficking Foundation.
Raw emotions
Julie Trunkfield, Co-Chair of the Women's Network at Intuit QuickBooks said: "Housing for Women are able to highlight the challenges women go through with this incredible series of short films that truly touch upon and project the raw emotions these women have to face on a regular basis."
About Housing for Women