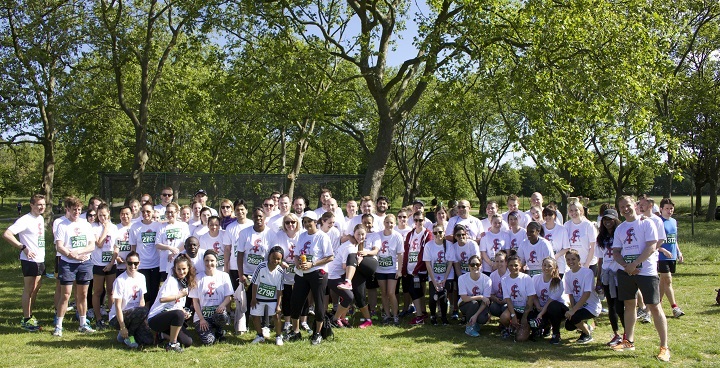 Now's the time to register and join #TeamHousingforWomen in their annual EPIC charity run, returning for its fifth year on Sunday 30 September.
Run, or don't run – but have fun!
We welcome all abilities! Meet at 9 and start at 9.30. Run, walk or dance your way, 5k or 10, to the finish line. If you can't participate you can still help – sponsoring our runners, volunteering your time on the day as an event marshal or spreading the word to your friends and family. See you at the finish line!
About Housing for Women
Housing for Women is a housing provider and a charity with a mission to empower women and challenge inequalities. We support women through affordable housing, help women and children escaping domestic abuse, survivors of trafficking, women leaving prison and older women. We work in ten boroughs across London, providing over 920 homes.
Suffragette history
One of our earliest properties was gifted to us by the family of suffragette sympathiser, Georgina Brackenbury. The building became a safe house for suffragettes fighting for the right to vote. The Notting Hill property earned the nickname, 'Mouse Castle', from being used to house hunger-striking suffragettes released from prison under the government's notorious 'Cat and Mouse' Act.
Empowering women
Housing for Women began as a 'job centre' resource for women who had to support themselves in the Depression in the 1930s. Today, empowering women and challenging inequality is still at the core of everything we do. We provide a unique blend of housing and support services for London women and their families.
A more equal society
We believe when women have control over their tenancies and their homes, it gives them greater control over their lives and confidence to move forward. Due to the gender pay gap and other factors, women are still disadvantaged in the housing market. We believe that housing is a women's issue, and that by providing good quality affordable homes for women we can help to create a truly more equal society.
---
For more information