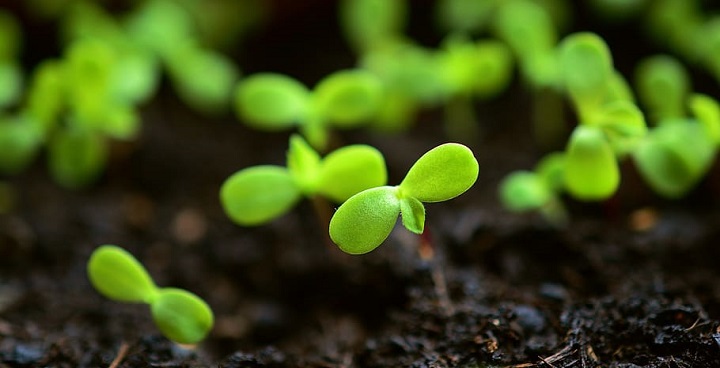 Incredible Edible Lambeth always has community at its heart, recognises that caring communities can change things and that food binds people together. Our core aim is for everyone to eat well, all the time. But we see how inequality accentuates the gap in accessing good, affordable food.
Food response
23 March – lockdown threw us, like many, into some confusion. We were all reminded of what matters most to humans – food, shelter and information. Panic buying in the early days led to some food shortages, and reminded us how precarious our 'just in time' food system is. Lambeth Council established emergency food response hubs and food banks saw a surge in demand. Mutual aid groups sprang up and everyone recognised the value of a community that cared for each other.
Seeds to seedlings
Our idea was a network growing vegetables from seed to seedling stage, growers handing on seedlings to ten households, and suddenly, hundreds are growing food all over the borough. We set up a crowdfunder 'Building Stronger Communities – growing food for our neighbours', and were grateful for support – including Myatt's Fields Park, who offered a depot and invaluable growing advice.
Redistribution
We were acutely aware of need to ensure we didn't spread the virus. With a robust risk assessment in place, we distributed our first 25 boxes of compost, trays and seeds to eager growers (including many first timers). As word got out, a flood of interest came in. Food growing captured the imagination of many who'd never considered where their food came from. In May, funding from London Community Response Fund helped make a significant impact. We distributed 150 more seed 'kits' and ran zoom meet ups on how best to re-distribute to the most vulnerable. Now, seedlings are re-homed through mutual aid groups, childrens' centres, faith groups, housing estates, food banks, GP surgeries and schools. Everyone's stepped up to the challenge. We hope people enjoy the final stage – harvesting and eating. A harvest-ometer on our website will record how much grows.
New growth
Through this, Incredible Edible added 200 members and can see clusters of growers emerging. In the coming months, we'll support and nurture those growers to help more people access good, fresh, seasonal veg. In turn we hope new growers see the difference they're making to their family's lives by discovering how to grow your own – and how delicious that can be!
More information
Find Incredible Edible Lambeth online, or follow them on twitter, instagram and  Facebook