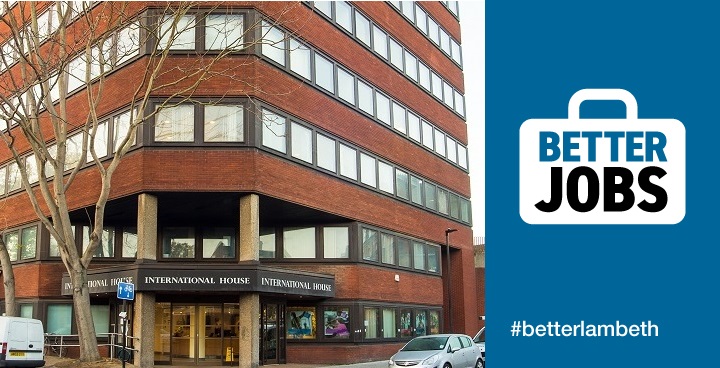 BuyGiveWork opportunities
It will feature 3Space's "BuyGiveWork" scheme, which involves giving space away to social enterprises and community groups alongside providing space that is paid for by commercial businesses.
This means that there is dedicated space for different types of businesses and organisations and an expectation that all occupiers will make an active contribution to Brixton's vibrant community.
Applying for space
3Space has already secured some organisations for the building, but there is still plenty of space to be filled.
Engagement with local people, groups and businesses will help inform plans for the building and where possible, match available space to local need.
Our first workshop to be held at International House on the evening of 8 October will give you the chance to discuss opportunities for your business or organisation.
Join Lambeth Council, 3Space and their partner organisations to:
Find out about renting affordable and low-cost workspace
Find out about free space for youth and social entrepreneurship activity
Hear from 3Space and partners on their vision for the building
Start to shape the development of new, active community facing spaces
For event details and to register your place, please visit Affordable workspace at International House: Workshop and Open Day.
If you are interested in the opportunity but can't make this workshop, contact 3Space to find out more and attend an open day.
3Space will also be available during the Brixton Design Trail week to answer questions and discuss opportunities.
---
A long-term plan for Central Brixton
By September 2019 when fully occupied, this exciting project will have created space for 850 jobs in central Brixton.
After the five years, International House has been earmarked for redevelopment as part of the Brixton Central masterplan. Work on this long-term planning for the site will begin later in the year.
The redevelopment will create commercial space for the future and the ambition is that businesses that develop and grow at International House will be able to graduate into new business spaces after the 5 years.