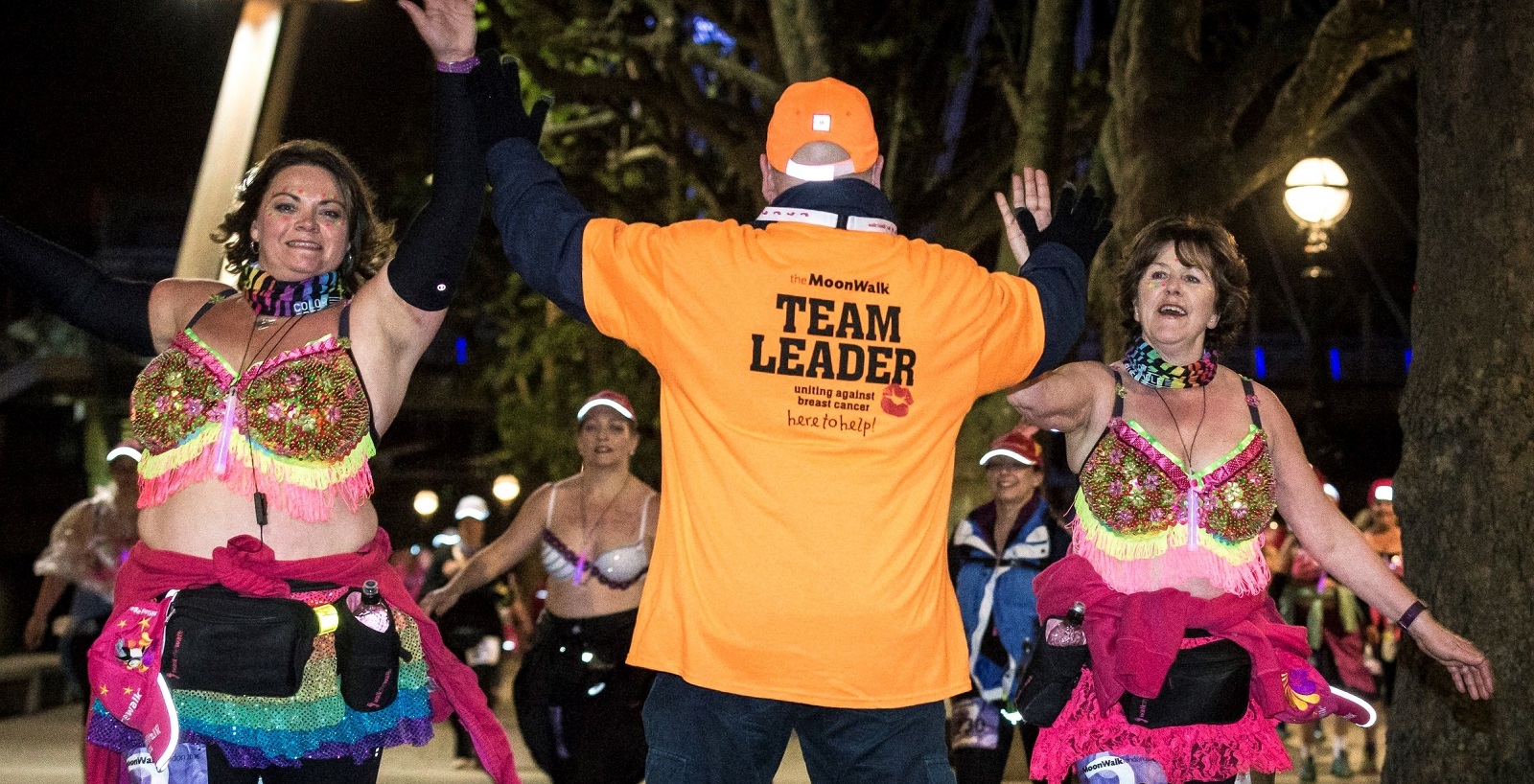 Hospital worker Jenna D from Streatham Vale has signed up for the Full Moon (26.2 miles, the distance of a marathon) Moonwalk through the streets of London for Breast Cancer. Diagnosed in 2019, Jenna has now completed treatment and decided to share her story of checking for, living with, and beating cancer.
Lambeth cheering me on
"It's great that Lambeth hosts MoonWalk London, supporting awareness raising. If just one woman gets inspired to check their breasts and save their life because of me or seeing us nightwalking through Lambeth in decorated pink bras, we've achieved something. It's even better for me – all my family and friends are in Lambeth cheering me on.
Cold Cap, frozen eggs
"I dreaded chemo. My hair's always been my identity – everybody comments on it. I used the Cold Cap – a wonderful machine which can help patients avoid losing their hair. I only lost a little bit on the sides. Not every hospital has these machines and that's really unfair. I found out Walk the Walk makes grants for Cold Caps around the country. I wanted to give back – with The MoonWalk 2022.
"I didn't know about other possible side effects. An amazing fertility doctor suggested we freeze my eggs so I can potentially have children in future. They're sitting happily in a freezer.
Personal Challenge
"People offered to MoonWalk with me, but it's a challenge I wanted to face on my own. Despite all the love and medical care, you face the feeling when the diagnosis blows you out of the water; you lie awake alone worrying. And really, only you truly feel the relief of hearing "clear of cancer".
Getting Moonwalk ready
"I definitely feel fit enough. I'm on my feet all day working at the Royal London. I've upped my walking practice – I'm told walking on roads is different from going to the gym or running every day.
"I haven't decorated my bra yet, but the theme is 'heroes'. My work nickname Wonder Woman was still my nickname when I was a cancer patient. I might team the bra with a tutu."
More information
MoonWalk London is back for the first time since 2019! Organised by grant-making breast cancer charity Walk the Walk, thousands of women and men in brightly decorated bras, inspired by the "Your Hero" theme, will take to the streets of London at Midnight, raising money and awareness for breast cancer.
For the first time ever there'll be both "Live" and "Virtual" events on Saturday 14 May, with many others across the UK and the world, helping to make a real difference to the lives of people living with breast and other cancers.
Find out more about The MoonWalk London, sign up as a walker or volunteer or make a donation.
Follow us on: Facebook, Instagram or Twitter  – #MoonWalkLondon