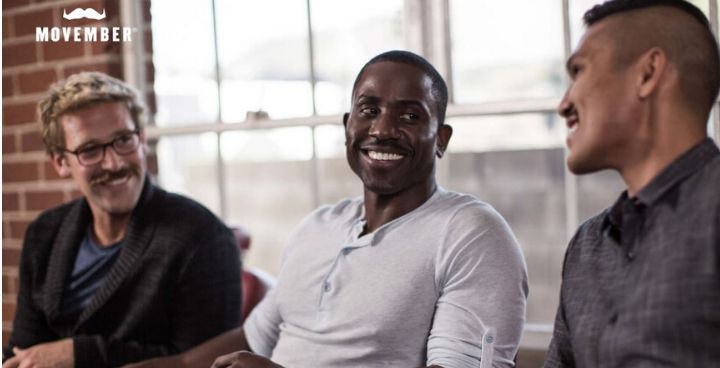 Join Lambeth Men's Health Week
To coincide with the national Movember Campaign Lambeth council are holding a special Men's Health Week from 18 to 22 November to help raise awareness of the most common conditions affecting men including cardiovascular problems, diabetes, lung and prostate cancers and depression and other mental health conditions and what you can do to prevent these.
We know that men are less likely to speak to a professional about their health – on average, men visit their GP half as often as women do – and are less likely to access the services that would really help. Statistics show that in the UK one man in five dies before the age of 65.
 Services available in Lambeth
There are a range of health and lifestyle services available to residents in Lambeth to improve their health and reduce their risk. Lifestyle factors contribute hugely to poor health and whether it is becoming more physically active, stopping smoking, achieving a healthier weight, tackling diabetes or getting help and support with your mental health there is something for all men in Lambeth.
Please visit Lambeth's 'Your Health' web page for information, advice and signposting to local resources and services.
 The NHS Health Check
NHS Health Checks are about diagnosing common problems such as heart disease, stroke, type 2 diabetes and kidney disease as early as possible and encouraging those at a higher risk to take action.
Lambeth residents aged between 40 to 75 years old can book a free NHS Health Check at their local GP practice (if they have not already been diagnosed with heart disease, diabetes, kidney disease, or had a stroke).
The check will involve some quick, simple tests and some questions about your family history and lifestyle habits. The specialist will work with you to lower your chances of developing dangerous health problems in the future recommending tailored steps to maintain or improve your health.