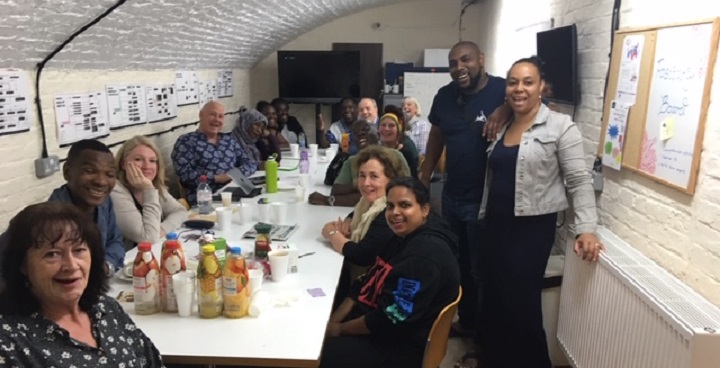 Community Connectors link members of their local community with activities and organisations to help improve their quality of life. Project Smith provides training and support to give them skills to talk about wellbeing, what people can do for themselves, and where/how to access help and support. Some trained Connectors already volunteer with local community organisations, others simply help out neighbours and friends where they see help is needed.
'Connect with the heart'
Trained Community Connector Racquel says: "It helps you find where to send people. You can Google any service, but I'm working with older people who need help when everything's online – they need to connect with the heart, not the phone."
What the training covers
Please confirm you can attend all four days' Sessions are from 9.30am – 3pm, and we will give you venue details.

29 January & 5 February – about Project Smith, being a Community Connector and available services.
6 February – wellbeing, health and behaviour change; opportunity to gain a Level 2 qualification in Supporting Behaviour Change.
11 February – putting things into practice; fitting being a Community Connector into your life.

The training is very interactive, please tell us about anything we should know that may impact on your ability to take part and sit the assessment for the course qualification.
We provide lunch and refreshments.
Join the dots
Community Connector Jane says: "The training joins a lot of dots, brings an awareness of how things fit together. It's mostly common sense with an emphasis on warmth. Some organisations don't have open doors, but you find out what they do and tell people how they can help."
After you're trained
You'll be invited to monthly Community Connector 'safaris' – catch up meetings 'on location' to find out more about local organisations connected with health or wellbeing.
To find out more
For more about Project Smith, Community Connectors, and the training venue, contact Interim Project Manager Emma Corker emma@rbeassociates.com (tel 07734 670 300). Han/Feb training days will be in West Norwood Fire station, 210 Knights Hill, West Norwood Se27 OQA