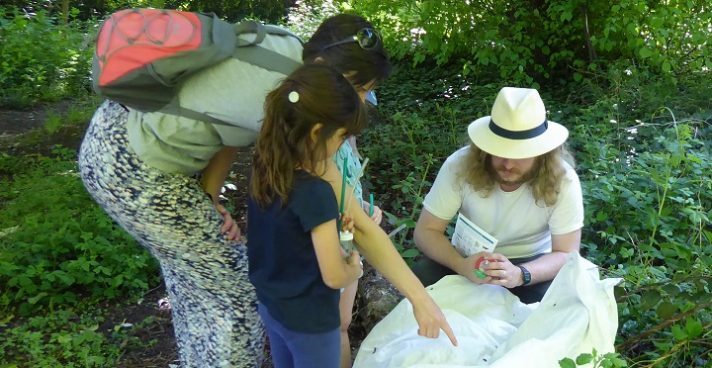 Local charity Nature Vibezzz is teaching children (and parents) to care for local wildlife as part of the project to bring Knights Hill Wood, West Norwood, back to life for the community. These nature-focused activities run on Saturday afternoons as part of the Heritage Lottery funded project Memories, Heritage and Community of Knights Hill Woods and Tivoli Park.
Insects, birds, plants and animals
The first four activities are about preserving wildlife. They started with children finding and identifying insects using magnifying glasses, insect boxes and insect ID charts – then building insect 'hotels'. Next steps are:
Creating a new wild flower glade providing habitat and food for insects and birds.
Creating dead hedges (barriers made out of wood that can't be used for anything else) that provide protection for the glade wild flowers and shelter for insects and small animals.
Creating a border wildlife hedge that will provide a habitat for insects, birds and hopefully help reduce littering.
Overall, the project will create new wildlife habitats that help improve biodiversity and improve the environment for the local community.
Education and adventure
As well as learning, the children have fun climbing ropes and rope swings before the session, and cooking marsh mellows and fruit kebabs after.
---
For more information