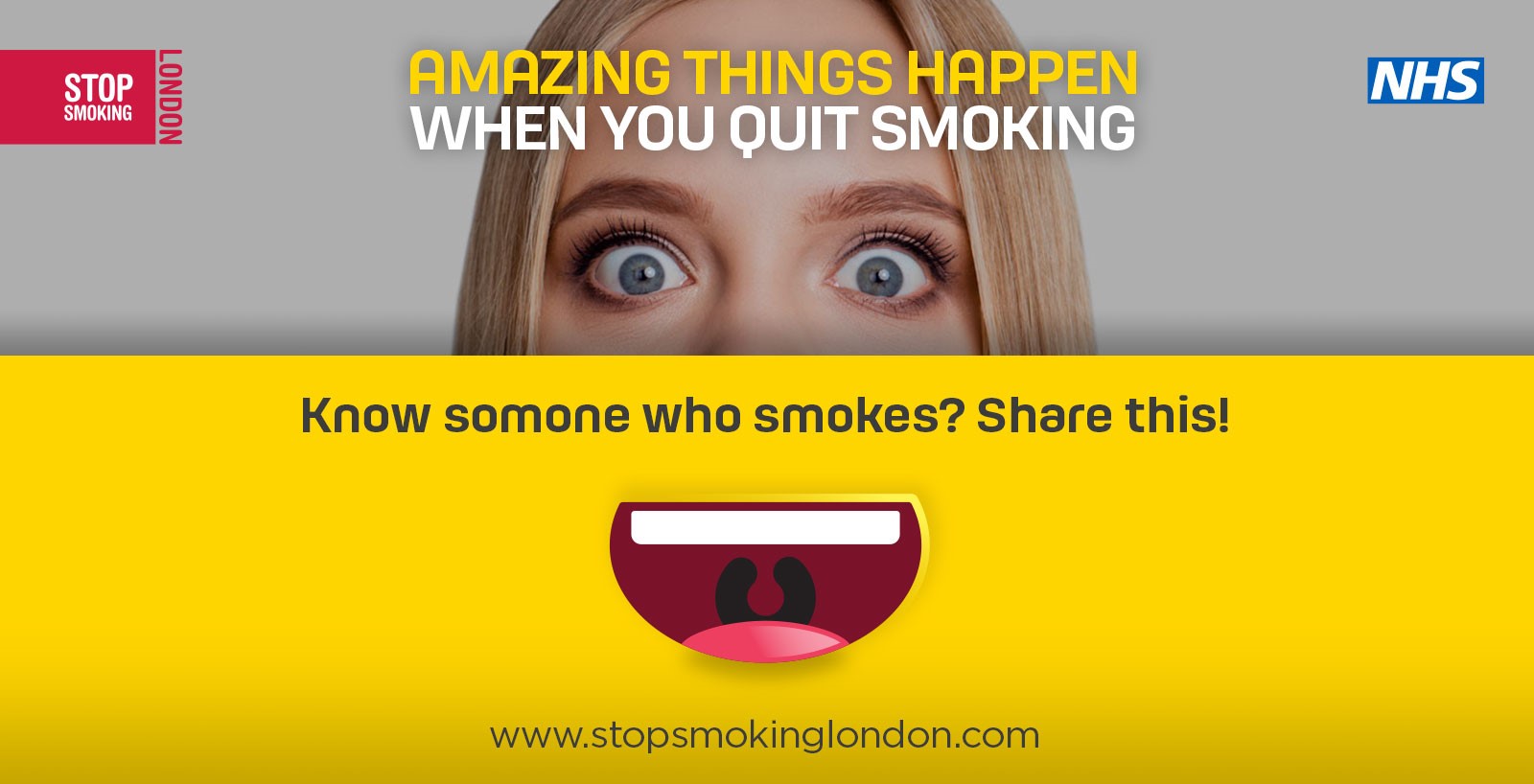 Smokers tell us they are more motivated to quit when they feel encouraged by friends and loved ones, but they don't like to feel nagged! So here's something you can share with them to support them.
Share on social media
Share a link to the Stop Smoking London website with your Facebook friends. Or tweet a link to the website now.
Send a personal message
Copy and paste the text below and send it to someone via your preferred social media or email / messenger service:
Stop Smoking London want to help more Londoners quit smoking in 2020. I'm sharing this with you because I know you'd like to quit this year.
Visit www.stopsmokinglondon.com.
Here are some of the things you can do on the website:
See how much money you could save when you quit
Learn more about your smoking "triggers" – the situations and feelings that make you reach for a cigarette – and how you can beat them
Look at the various tools to help you overcome your nicotine cravings
Find the latest advice on using e-cigs as an aid to quit smoking
Find out what extra help may be offered by your local stop smoking support service
Get motivated to find out what amazing things will happen for you when you quit smoking in 2020!
Do you live in Lambeth and want to quit smoking?
Lambeth residents can get free one-to-one support and a supply of Nicotine Replacement Therapy (NRT) or Champix medication. This will be from either your local community pharmacy or the specialist team at Guys and St Thomas'.
Call 0800 856 3409 or 020 3049 5791
Email gst-tr.stopsmokinglambeth@nhs.net
Or visit your local participating pharmacy