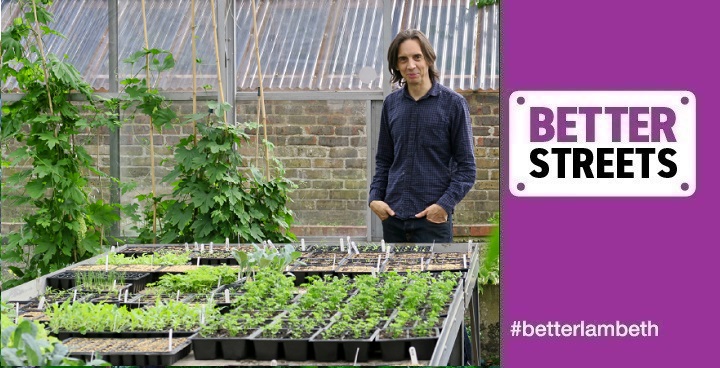 Edible Living
The Blooming Lambeth Award for best community garden for food growing is named in honour of Ivor Picardo, Lambeth Council's edible Living Champion who did so much to share the message of 'edible living' in Lambeth. Judges (other gardeners) named Lairdale Estate the winner, making great use of a small strip of land, densely planted and visible from the road.
Food factory
With just four-and-a-half planters and five beds in a tiny former playground space, Mawbey Farm succeeds 'against the odds' – a food factory, growing vegetables from A to Z. We've had dozens of local children planting, seeding, weeding and watering, and turned our biggest giant pumpkin into soup for around 20 people at a TRA general meeting last October in Wheatsheaf Hall Community Centre.
Community Gardener
2018's 'Blooming Lambeth' awards recognised the Community Gardeners who run teaching sessions for people who want help learning what to grow, where and how. Fabrice Boltho produces thousands of plug plants for every community growing space in Lambeth from the greenhouse at Myatt's Fields Park. He makes his phenomenal knowledge about plants work for the benefit of other people – we're very lucky to have him.
Representing the Council
The Mayor of Lambeth, Cllr Chris Wellbelove presented all the prizewinners with their awards. Each winning garden got £100 to invest in their garden.
For more information