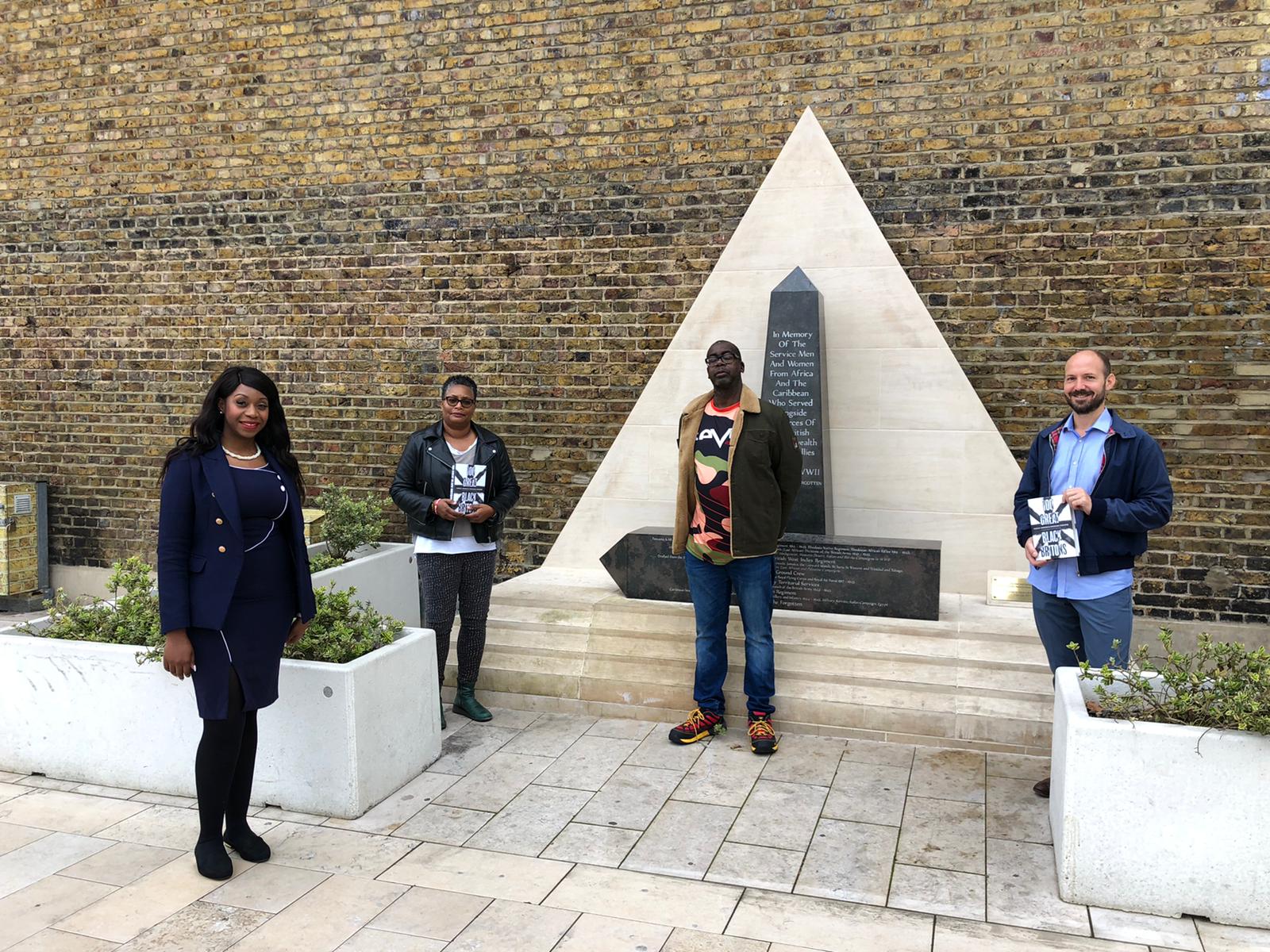 The book's authors Patrick Vernon OBE and Dr Angelina Osbourne wrote it to honour the remarkable achievements of key Black British individuals over history. They were joined by Lambeth councillors Nanda Manley-Brown and Cllr Ed Davie, Cabinet Member for Children and Young People, at the Town Hall in Brixton this week to received delivery of the publication.
Cllr Manley-Brown, Lambeth's Education and Schools champion, said: "We are delighted to be able to share this new book with all our school children and through our libraries. There's lots of interesting links to Lambeth in the publication and this is just another way we are marking Black History Month in 2020.
"In Lambeth we are determined that the huge contribution of our Black residents, in so many different walks of life, isn't just celebrated during this month, but recognised, highlighted and taught in our schools all year round. This book, with its long historical view, is perfectly suited to that aim."
Patrick, the co-author of the book is also a Windrush campaigner and has previously helped the borough by working as the council's Independent Equalities Advisor.
Lambeth Libraries will be hosting him and co-author Dr Osbourne to discuss 100 Great Black Britons and the need to update the history taught. The online event will be on November 12 from 7pm.
Visit www.eventbrite.com to book.