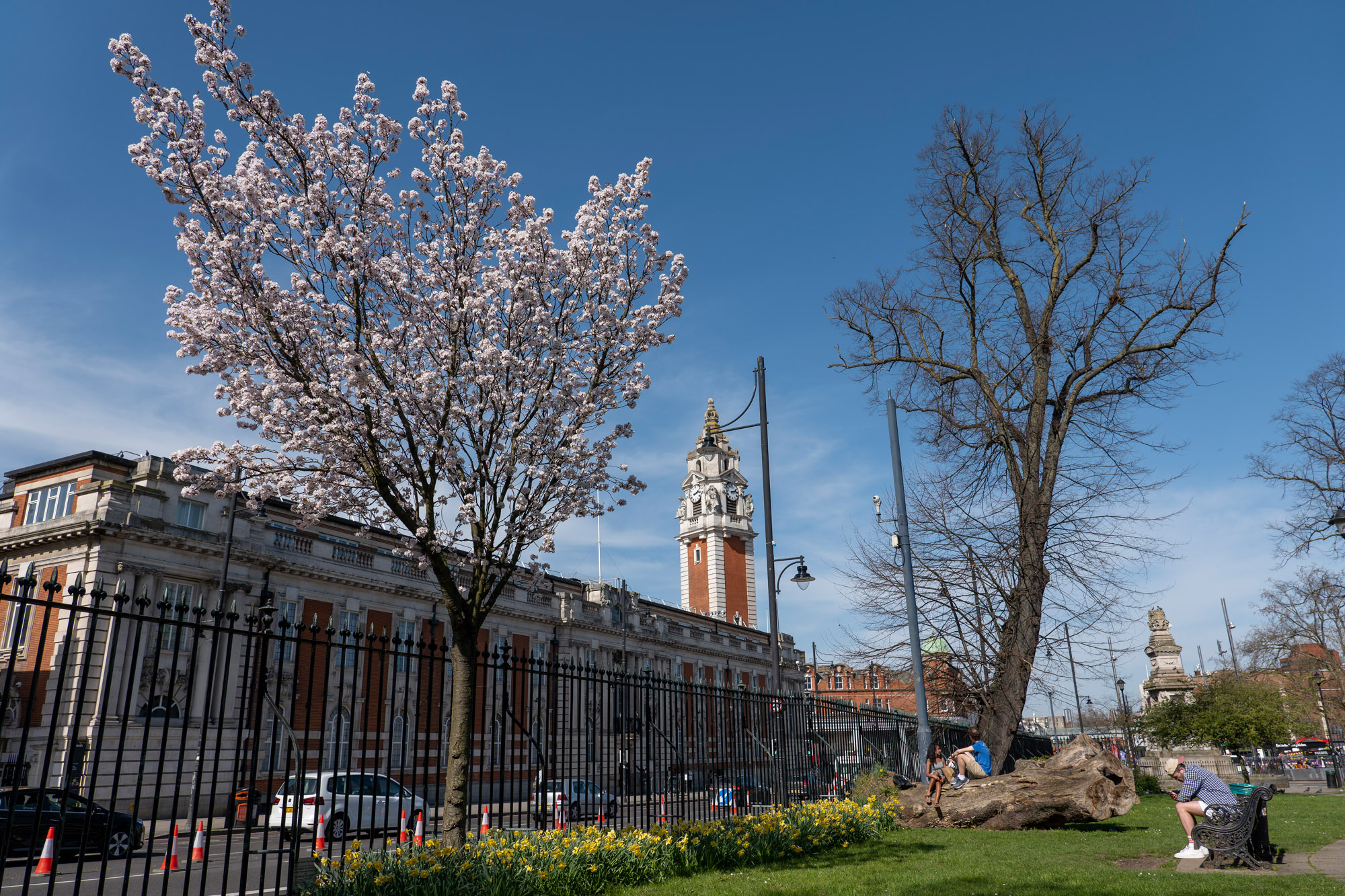 Lambeth Council's cabinet has approved the Climate Action Plan, a  borough-wide plan to make Lambeth a cleaner, healthier place to live, work and visit and become net zero compatible by 2030.
The action plan was agreed by Lambeth Council cabinet on Monday and will now be the foundation for Lambeth's response to the climate and ecological emergency.
Collaboration is at the heart of its approach, as the plan was developed in partnership with residents, businesses, community groups, and large organisations.
The council has also brought together a group of high-profile public, private and third sector organisations to form the Climate Partnership Group and  lead action in sectors ranging from higher education to housing.
 Read the Climate Action Plan here
Five Priority Action Areas
The Climate Action Plan has identified 20 goals across five priority areas in order to be net zero compatible and deliver tangible improvements to peoples' lives.
The five areas are: –
Adaptation -The climate crisis requires us to minimise the effects of unpredictable weather patterns such as higher temperatures or increased rainfall, which disproportionately affect vulnerable communities. For example, adding sustainable drainage systems and green infrastructure to mitigate flood risk.
Buildings and energy – Efforts to modernise energy efficiency in our buildings as well as support residents and businesses to enjoy warmer homes and workspaces we be central to achieving its ambitions. By improving our buildings and ensuring all new developments meet net zero standards, we can improve air quality and lower energy bills.
Transport -Emissions from transport make up almost a quarter of the total emissions from the borough, by transforming our transport network to promote greener, more active forms of travel, that are accessible to all, we can reduce our reliance on motor vehicles that contribute to air pollution. The plan will achieve zero direct emissions from freight, delivery, and trade vehicles by working with businesses to offer new transport options.
Waste, consumption and food – Lambeth will be a zero-waste borough with reducing, reusing, and recycling prioritised as well as supporting local food production that is affordable for all residents. The plan aims to reduce consumption-based emissions by two-thirds and work with residents and businesses to encourage low-carbon choices.
Biodiversity and environmental quality – We aim to make sure everyone lives close to high-quality green infrastructure including pocket parks, more trees, and open green spaces by increasing the overall green coverage by fifteen percent by 2028.
The plan puts fairness and equality at the centre of its climate response to ensure the most vulnerable people are protected and supported, while the wealthiest or most polluting businesses are held accountable for reducing their emissions.
Lambeth Council leader Cllr Claire Holland said: "The action plan is the most significant step we have taken since becoming the first London council to declare a climate emergency in 2019.
"It cements speed and fairness at the heart of Lambeth's climate policy, empowers communities to take local action and supports the borough's transition to net zero.
"This decision and the commitment made by so many of Lambeth institutions to reduce carbon emissions, improve air quality by reducing pollution and deliver a sustainable transport network where people can leave their cars at home and feel safe walking and cycling on our streets will be transformative for our borough.
"We have been clear that we cannot do this alone. By working collaboratively with major organisations, businesses, and local residents we can deliver a more just and sustainable Lambeth where everyone has equal access to clean air, green spaces and warm homes that are cheaper to run."