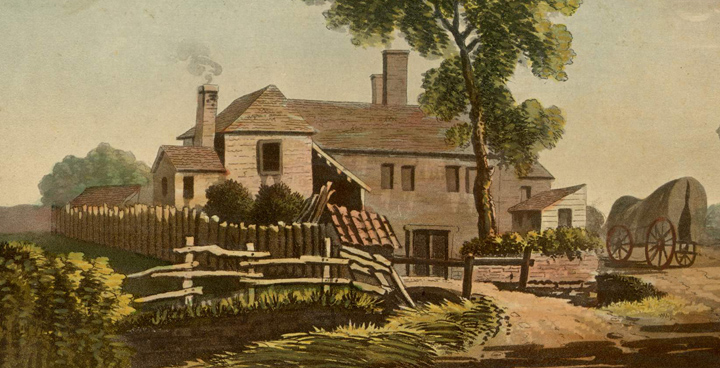 The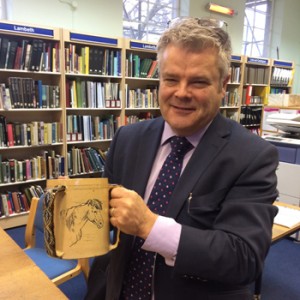 Lambeth Archives are a treasure trove of our history.  I recently went to see their amazing collection of Lambeth Doulton with Cllr Paul McGlone.
Vauxhall was once a busy industrial area – home to pottery and ceramic factories.  At the Lambeth Doulton factory many women worked as artists, creating amazing works of art on vases, pots and urns.  These women were often Lambeth residents and their work lives on in not only our collection but with collectors across the world.
And can you guess where the picture above is supposed to be? (Answer below.)
With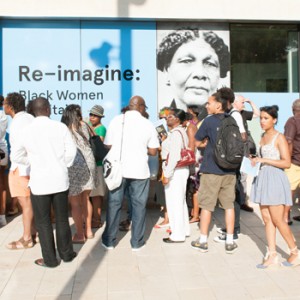 the new Black Cultural Archives we've seen the impact sharing our own history can have.  How important it is to touch, see and experience what has come before us and shaped the Lambeth and London we now live in.  If you haven't been to the display room in the Black Cultural Archives you really should.  It's bright, modern and engaging.  I want that for the Lambeth Archives.
The work currently taking place around redevelopment in Brixton, including the Brixton Rec and Your New Town Hall gives us a window to create a new home for the archives.  And these opportunities aren't just happening in Brixton – Waterloo is changing with new plans around the Southbank.  All of these could create an opportunity for the archives.
The future for the Lambeth Archives?
The 2012 Libraries Commission concluded that Archives' current home in Minet Library is not ideal – not easily accessible by public transport, not suitable for protecting the historic documents and likely to run out of space.
A long-term solution to these problems was called for and we're addressing this as part of the Cultural Services by 2020 consultation. There is a proposal to move the archives to Brixton and to develop links with the Black Cultural Archives but what do you think?
Have your say on Culture 2020
We want to hear what you think about proposals for the Lambeth Archives, libraries, parks, sports and arts in Lambeth. The consultation closes on Friday 24 April 2015 so there's still time to make your views heard.
Guess the picture
The picture above is a view near Brixton Causeway, an engraving by F.Jukes after a drawing by Dilon, published 6th September 1785. It shows a farmhouse and fields – the only settlement in the area for many years before today's Brixton existed and was also known as Bristow's Causeway. A newspaper report of 1730 also records it as a site of gallows: 'The Bodies of Blewit and Burnworth, who were hang'd in Chains in St George's Fields for the Murder of Mr Ball, were on Wednesday taken down, and one of 'em was hung up on the old Gibbet on Bristow [Brixton] Causeway; and the other on Kennington Common, on the Gibbet where Berry, (one of the same gang) now hangs.