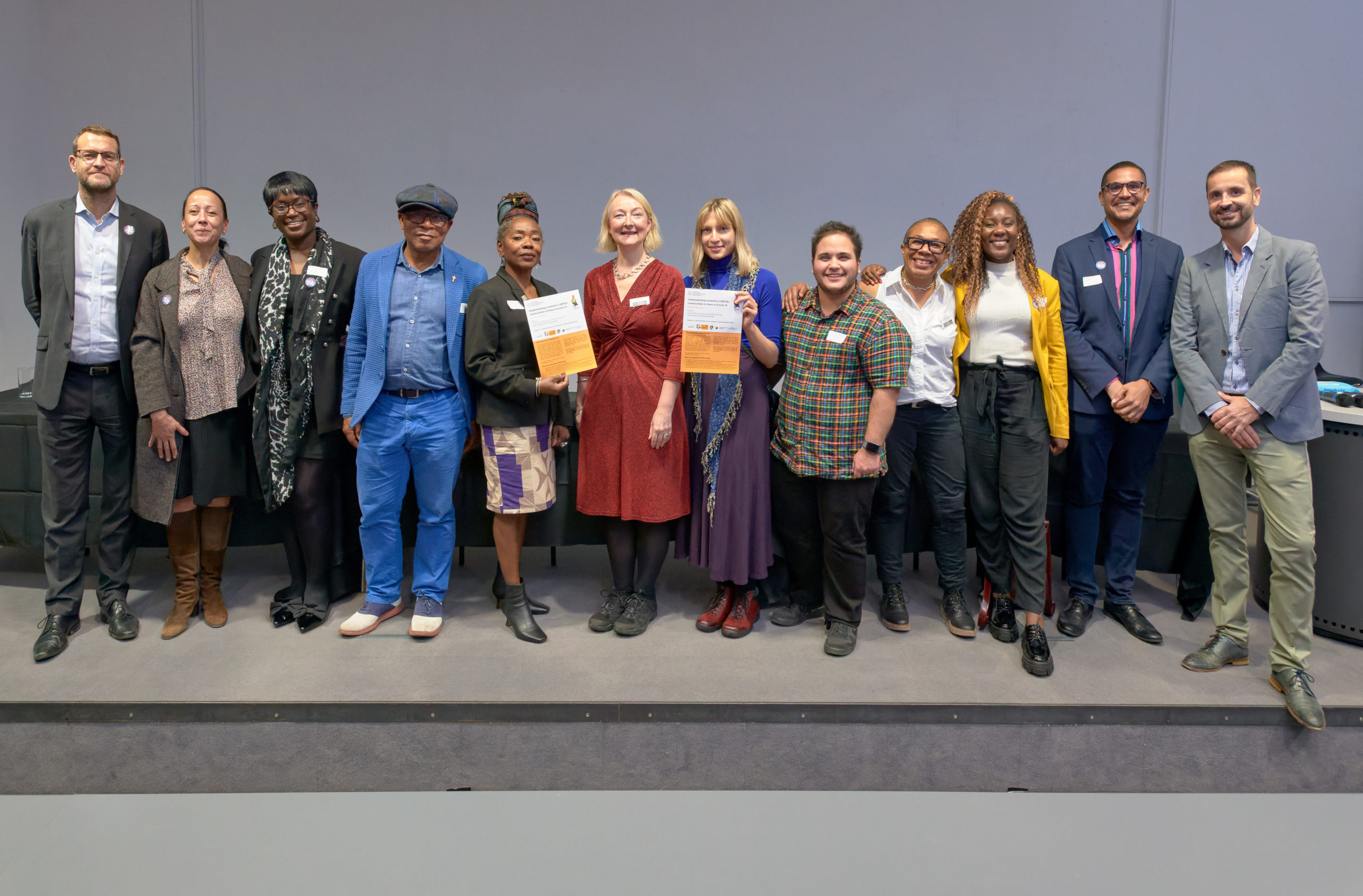 The borough, which research indicates has the biggest LGBTQI+ population in the country, has seven recommendations to improve the situation. They include increasing LGBTQI+ people's opportunities to socialise, better involving LGBTQI+ people from Black, Asian and other minority ethnic communities in local decision making, and improving access to existing support.
It also calls for more work to address the needs of older LGBTQI+ people, especially those residential care, and ensuring that GP surgeries are fully able to recognise the diversity of the borough's LGBTQI+ communities so that suitable health services are provided.
The report which was funded by the Transformation Fund at London Metropolitan University was launched on October 20 and produced in partnership with Lambeth Council and local charities Black Thrive, Black Out, Lambeth Links and Opening Doors London.
Cllr Sonia Winifred, Lambeth Council's Cabinet member for Equalities and Culture, said: "This report gives important insight into one of the multitude of communities that live in our melting pot of a borough – and like everybody else – our LGBTQI+ population have a right to be heard, and we have a responsibility to act on what they say.
"It highlights the impact of the Covid-19 pandemic on our LGBTQI+ communities and how their support networks have eroded, often leading to isolation and health issues. The report's recommendations plot a way for the council and it's local partners to better support our LGBTQI+ communities in the wake of the pandemic."
Prof Louise Ryan, Senior Professor of Sociology at London Met led the research team. She said: "We are delighted at having been able to fund this research. This partnership with Lambeth Council, local community organisations, co-researchers and a team of academics and practitioners will lead to real life positive impacts for LGBTQI+ plus residents in the borough."
The recommendations are as follows:
Lambeth Council needs to be an advocate for the maintenance and promotion of physical LGBTQI+ spaces
Involve LGBTQI+ people from Black, Asian and other minoritised communities in leadership decisions within London councils, including Lambeth
Fund safe and sober LGBTQI+ spaces
Create telephone-based communications with members of the LGBTQI+ community who are in need
Fund a 24 hour LGBTQI+ specific sexual health telephone line and ensure staff have the required training
Lambeth Council should raise the visibility of its services for LGBTQI+ residents
All Councils need to recognise diversity within LGBTQI+ communities
To read more and to read the report visit londonmet.ac.uk/lamq.