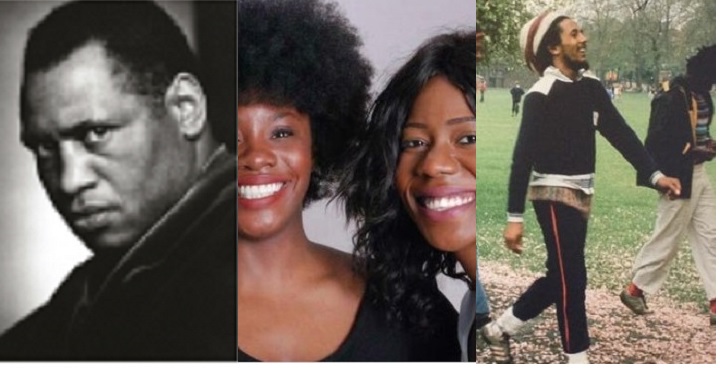 Welcome to Black History Month, which will run throughout October. There's something for all ages and all tastes. Please take this opportunity to learn about and celebrate African Caribbean Heritage and Culture, which influence and enrich all our lives. Lambeth Libraries has partnered with Black Cultural Archives and local organisations, brilliant writers and artists, to deliver a fantastic programme of events.
Week one
Tuesday 2 October, 7pm. Clapham Library Professor Dame Elizabeth Nneka Anionwu – Mixed Blessings from a Cambridge Union
Elizabeth started work for the NHS at 16, is co-author of The Politics of Sickle Cell & Thalassaemia and vice-chaired the Mary Seacole Memorial Statue Appeal from launch in 2003 until the statue was unveiled June 2016. Join Elizabeth to discuss her new biography.
Wednesday 3 October 7pm. Brixton Library Slay in your Lane: The Black Girl Bible
When best friends Yomi Adegoke and Elizabeth Uviebinené wanted a book addressing the unique challenges Black women face, none existed. So Slay in Your Lane was born. With stories from their own lives, and interviews with successful black women. Free via Eventbrite
Friday 5 October 7pm Clapham Library Call Mr. Robeson: A Life, with Songs
When actor, singer and civil rights campaigner Paul Robeson gets too outspoken for the establishment's liking, he is summoned to give the performance of his career – the House Un-American Activities Committee. Tayo Aluko takes us on a remarkable 80-minute roller-coaster journey. £8 via Eventbrite
Saturday 6 October, 11am – 5pm. Pop Brixton, Black History Market
An inspiring showcase of black businesses representing entrepreneurs from the African and Caribbean diaspora displaying high quality products  – food, clothing, stationary, books, jewellery, hair and beauty. Free via Eventbrite Tel: 0207 926 3032
Saturday 6 October. 2pm, Kennington Park – Cuffay, Keyworth and the Common – Carole Wright's Lambeth Walk
A personal reflection by community gardener, artist and activist Carole Wright on how radical history shaped her. Includes William Cuffay the black Chartist leader, Bob Marley, and Carole's inspiring teacher who taught her about the 1848 Chartist meeting on Kennington Common. Free via Eventbrite
Sunday 7 October. 2pm, Portico Gallery PoetrySlabs 'Get Up, Stand Up'
Poetry, prose, and drama featuring readings from writers including Aimé Césaire, John Agard, Frantz Fanon, Colin Channer, Tsitsi Ella Jaji, Ngugi wa Thiong'o, Andrea Levy, Oumar Farouk Sesay, Stuart Hall, Ama Ata Aidoo and Chimamanda Ngozi Adichie.
---
For more information