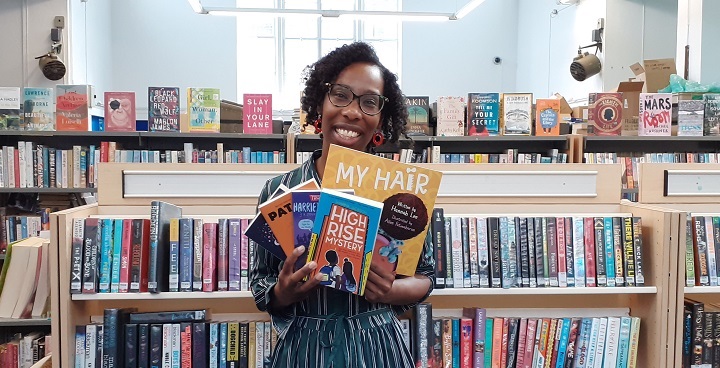 A month-long celebration of Black History Month with books, music, history, storytimes and more for young readers. Although Lambeth Libraries are safely re-opening, these events are brought to you at home on Facebook and Instagram.
 What's happening this Black History Month
Wriggle and Rhyme – Under 5s
African and Caribbean folktales and stories told live every day in October's under-5 sessions. Hear what tricks Anancy is up to and sing along to traditional rhymes.
Librarian Zoey shares favourite books for children and teens written by and about Black People – and gives some away.
Tune in at 4.15 on Instagram Mon-Fri in half term week. Librarian Zoey reads Race to the Frozen North; the true story of Matthew Henson, first African American to the North Pole.
Listen and sing (or play) along with Winston Nzinga's special traditional Caribbean folk stories with music from the Windrush generation. Ages 5 and above.
LEAP
Lambeth Early Action Partnership (LEAP) is working with community partners to bring parents and children activities and events like online storytelling, African drumming, or learning to cook a delicious snack guided by our healthy chefs. LEAP will also share birth and breastfeeding experiences and support, and links to what's on in the community to help you celebrate black culture, traditions and history. Keep checking our online calendar for events and activities throughout October: And check out our Facebook for local Black History heroes.
Word from the Cabinet
Cllr Sonia Winifred, Lambeth Council Cabinet Member for Equalities and Culture said: "I am delighted to invite you to this year's Black History Month celebrations, throughout October. Last year so many of you told us how inspiring and uplifting you found the events and this year's programme is equally as exciting.
"This year we continue to remember and support the Windrush generation and acknowledge their struggle for a right to remain and for compensation, and the month includes something for all ages and all tastes. Please take this wonderful opportunity to learn about and celebrate African Caribbean Heritage and Culture, which influence and enrich all our lives. I hope you will join us."
More information
For full details of times, dates and how to access Lambeth Libraries' Black History Month events for people of all ages, see the brochure online on Lambeth Council's information pages