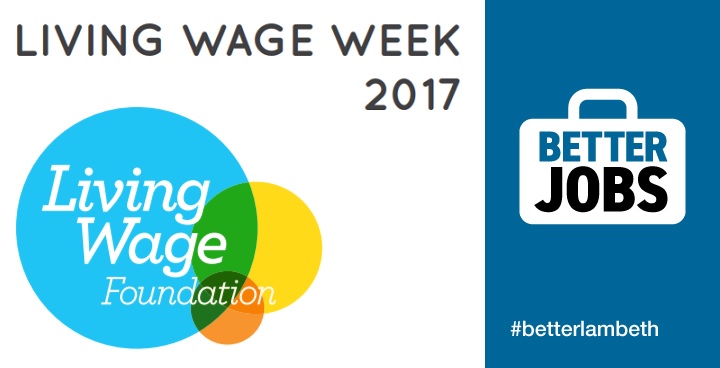 The London Living Wage of £9.75 per hour is now paid as the minimum wage on 99 per cent of Lambeth Council contracts, with the ambition to get full coverage coming closer.
The council first became a London Living Wage employer in 2012, and backs the rate to help reduce inequality.
Successes include getting all 30 of the council's adult social care providers paying the wage to their 2,217 employees, three-quarters of whom live in Lambeth.
The next step will be negotiations with contractor Veolia to pay the London Living Wage rate to staff working on its environmental services contract with the council.
Word from the Cabinet
Cllr Paul McGlone, Lambeth Council's deputy leader, said: "I want to thank all the businesses and contractors that have signed up. It is our aim to see every business and organisation in the borough pay their staff the London Living Wage.
"Since 2012 I have seen first-hand the difference receiving the London Living Wage can make. Many struggle on low incomes and better pay can make a real difference for them and their families.
"We have made huge progress over the last five-years, going from one-per-cent of our contracts being compliant to 99-per-cent, and I'm determined we will reach the wage for all our contractors."
Since becoming an accredited London Living Wage employer in 2012 the council has also been encouraging businesses in the borough to follow suit and ensure their staff get decent pay.