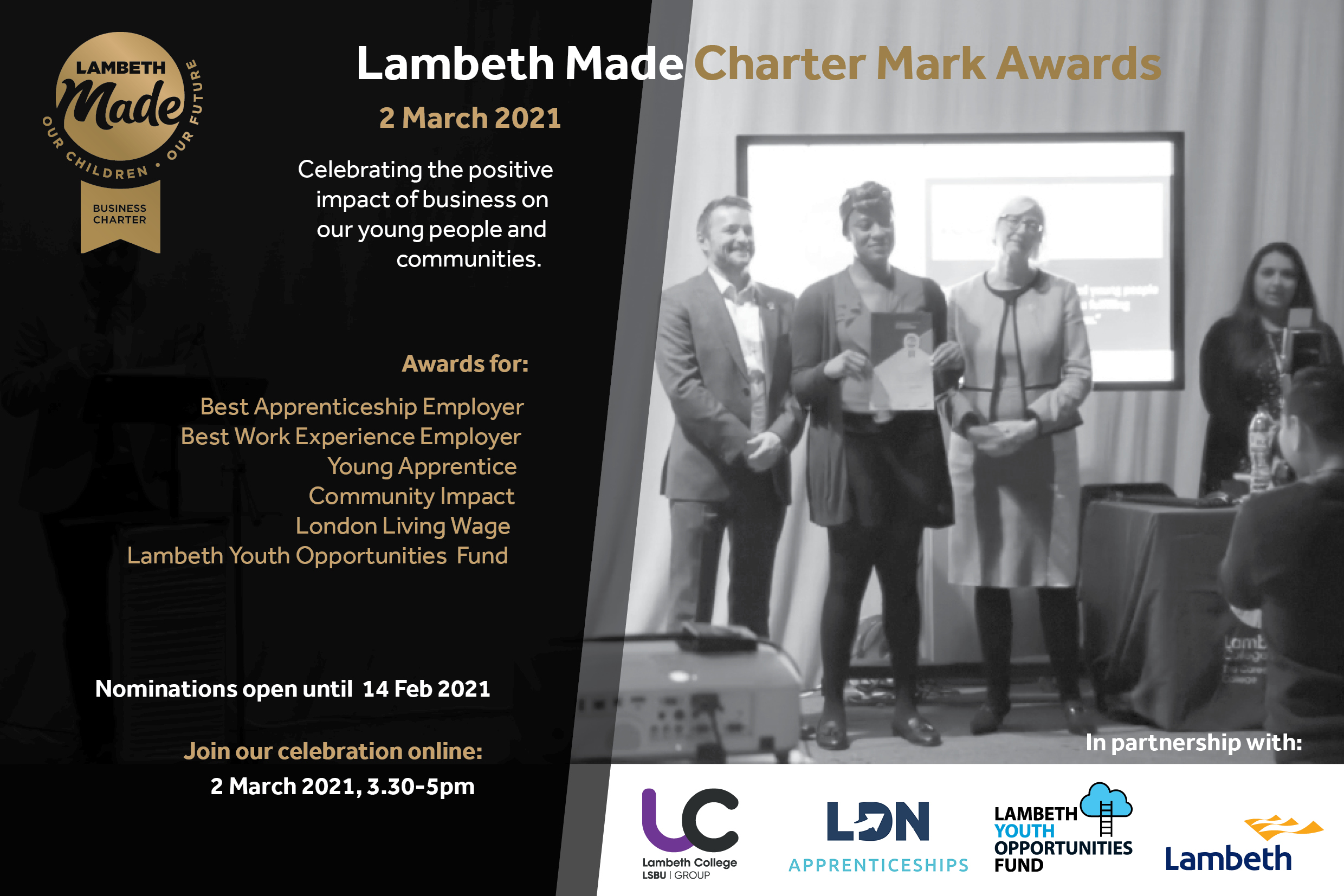 The Lambeth Made Charter Mark Awards for Business and Young People will be held on Tuesday, March 2. It has been organised by the council, Lambeth Made, Lambeth College, LDN Apprenticeships and the Lambeth Youth Opportunities Fund.
There is still time to enter businesses, organisations or young person in one of six categories ahead of nominations closing on February 14.
Word from the Cabinet
Cllr Jack Hopkins, Lambeth's Council Leader, said: "This annual event is an important celebrations of the amazing contributions employers, businesses and local organisations have made to support and develop local young people and communities.
"It has added significance this year as our young people are experiencing unprecedented difficulties as a result of the pandemic. Our young people are our future and we are focused on supporting them through thick and thin.
"There's still time to nominate outstanding young people, businesses and organisation for an award. Please don't miss the opportunity to highlight the incredible work that takes place in our community to support the aims, aspirations and ambitions of our young people."
Register online
To attend on March 2 register online at:
https://www.eventbrite.co.uk/e/lambeth-made-charter-mark-award-ceremony-2021-tickets-138913127905
The awards ceremony will highlight employers who have run fantastic apprenticeship and work experience opportunities, businesses who have stepped up in the face of Covid-19 to support their local communities and about organisations that have gone the extra mile to offer opportunities to those who most need it.
It will also look at London Living Wage employers who value the benefits of being a great place to work, the Lambeth Youth Opportunities Fund which is helping build a sustainable youth sector and hear from young people who have achieved as exceptional apprentices and role models.