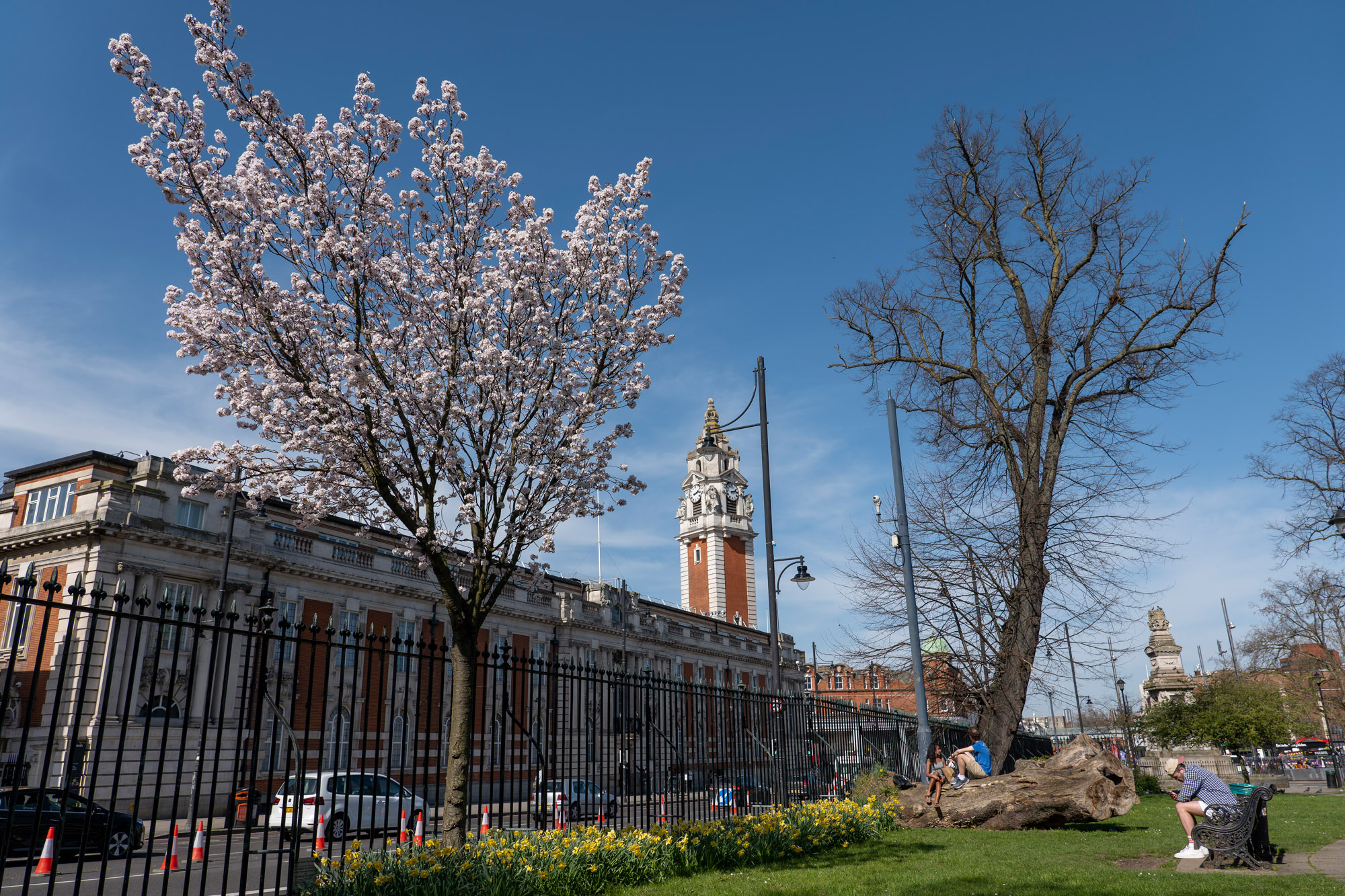 The action plan details a raft of innovative measures ​developed from recommendations made by participants in Lambeth's first citizens' assembly that will make the borough more climate resilient, support residents to make their homes more energy efficient, improve air quality, enable more active forms of travel, and create more green infrastructure in Lambeth.
Lambeth is bringing together for the first time the borough's largest public, private and third sector organisations under the Climate Partnership Group.
Each organisation has committed to our vision and will work together to develop and implement the action plan.
Lambeth Council's cabinet will be asked to adopt the Climate Action Plan on March 21.
The Climate Action Plan has identified five areas of climate action. Each priority responds to a particular challenge and suggests a series of goals to achieve in order to be net zero compatible.
This will lead to tangible improvements in peoples' lives – from installing sustainable drainage to alleviate flood risk, making public transport more accessible or increasing people's access to greenery, parks and open spaces.
Collaboration
Lambeth Council became the first London borough to declare a climate emergency in January 2019 and is committed to ​reducing carbon emissions to net zero by 2030.
The Climate Action Plan has been developed in collaboration with residents, businesses, schools and colleges, hospitals, housing associations, and large organisation across the borough to come up with a borough-wide approach.
Last summer the council hosted the Citizens' Assembly on the Climate Crisis where 47 residents came together for six weeks to learn about climate change and suggest possible solutions to the challenges facing families and neighbourhoods.
The assembly developed a set of recommendations for how the borough should respond to the climate crisis and suggested a series of guiding principles for organisations and residents to consider when taking climate action.
The recommendations were shared with a wide variety of businesses, health, education, voluntary sector, and community groups, which prompted more than a thousand responses bringing local knowledge and expertise to the development process.
Leader's View
Council leader Cllr Claire Holland said: "Urban areas such as Lambeth offer a beacon of hope in the fight against climate change.
"I know Lambeth residents, with their determination, resolve and progressive values, are committed to taking action to reduce emissions and prepare our borough for the challenges of the future.
"This plan does not just set out broad principles, goals and a vision for what Lambeth will look like in a decade – it has concrete steps and actions which we expect, and need, everyone to take.
"It builds on the recommendations from Lambeth's first ever Citizens' Assembly, at which a representative group of residents set out a path to net zero, a pathway that is just and fair, reducing the inherent inequities in our society at the same time as reducing our carbon emissions.
"I pay tribute to everyone that has come together in the development of this plan. I am so proud to lead a borough in which its big institutions, public and private sector, businesses large and small and community organisations have come together to tackle the huge global, national and local challenge of the climate emergency. It is now incumbent on us all to take action."
For more information visit our Climate Action Plan website or view the plan here:
Lambeths Climate Action Plan