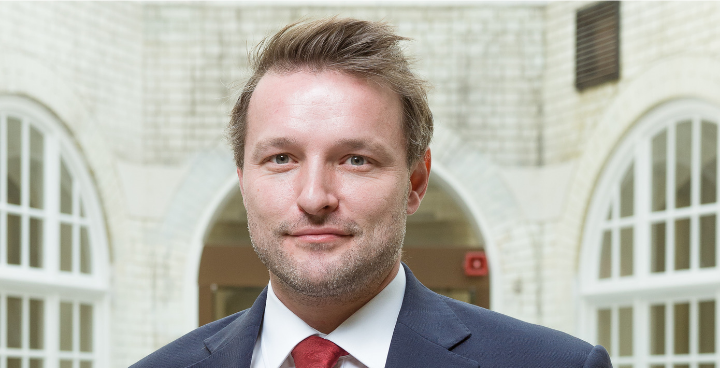 They'll be making recommendations later this year. This follows the launch of the Lambeth Climate Action Hub in July 2020. 
The steering group is not a bunch of experts in climate science (although there is an advisory group of independent experts who will be supporting the assembly and us). We are made up of elected Councillors and Youth Councillors, representatives from environmental groups, Lambeth's faith community, and Transport for London as well as some big organisations in Lambeth like Guy's and St Thomas', London Southbank University and King's College.
Our role as a steering group is not to say what the recommendations should be, but to ensure the assembly works and as many people as possible in Lambeth know about it.
That is because in order to tackle the climate emergency everyone needs to play their part to reduce their carbon footprint. Regulation and enforcement have a part to play and central and local government must do all it can to make low-carbon living and a low-carbon economy as easy and attractive as possible.
However, individuals themselves and the choices they make in life are what will make the biggest impact, so imposing solutions from town halls will not win over hearts and minds. There are genuine trade-offs in peoples' lives which need to be considered by the people who experience them, and all sorts of economic, cultural and social perceptions which are crucial to understand so that those of us committed to achieving ​a net-zero Lambeth and a healthy planet can convince, not cajole.
So Lambeth Council has engaged a company called Traverse to randomly pick the selection of Lambeth residents to make up the Citizens' Assembly (I see the assembly a bit like our jury, independent and selected from amongst their peers to consider the evidence and explore solutions).
They will reflect Lambeth's diversity by ethnicity, age, gender, socio economic status so we get an honest estimation of what people in Lambeth feel about this subject and what this might tell us about the way forward. You can find more information about how the citizens' assembly will work here: https://beta.lambeth.gov.uk/lambeth-citizens-assembly-climate-change 
There would be no point getting together a room of already committed environmentalists to write a plan as we need to understand how this subject is seen and understood right across the community so we can get solutions which work for people. Aspirations are great but we need real actions that people are prepared to take.
Our youth council representatives were particularly eloquent on this aspect, that if the voices and experiences of young people, and BAME people for example, are not round the table then any solutions and recommendations won't be right, recognised and have impact within those communities. A number felt that the image of environmentalism is too male, too white and too middle class, and that only people with money get to make a difference. This is exactly the sort of thing we want to understand, change and move past.
Our plan had been to hold to assembly in person but with uncertainty around COVID, we agreed to go online as others have done. Many questions from the steering group were around access and inclusivity; what will we do about interpreters? How do we ensure digital access? Can people get together if they are comfortable with it? Can people use a local office or other space if they can't or don't want to do it at home?
We talked about and will return to how we will raise general awareness that this is happening and drive people toward viewing the online sessions, information and content, the expert evidence being presented to the assembly and other projects and ways that everyday citizens can get involved. Citizens and businesses don't need to wait for the assembly to start making changes to how we live.
We discussed the need to agree our expectations and aspirations for what the climate assembly will achieve, and we'd welcome everyone's thoughts on this. From a personal perspective I really want to know what people think so we can better engage and support our borough's efforts. What is stopping people from taking action and what might work to convince them? What other issues need to be solved for them to give this attention?
I'm interested to see how those with very different lived experiences wrestle with the trade-offs involved in economic growth, or the need to tackle the housing crisis. How can we as a borough better understand how our neighbours live and the challenges they face?
I want us to get to set a recommendations and outcomes, but most importantly that these bring people with them and do not become a set of diktats that divide us and stoke the culture wars of climate deniers.
Ultimately, I want to see us getting to carbon neutral in Lambeth as quickly as possible, and that is going to require everyone playing their part, with those able to do more of the heavy lifting doing so and recognising that for some, smaller sacrifices are relatively larger.
The steering group will return to this and I suspect we all have a very different set of desired outcomes! However,​ this is not about the steering group and what our hopes and dreams might be. The assembly will create a set of recommendations on how everyone across the borough can do its part. Big organisations, local shops, individual residents, and everyone in between.
I aim to blog regularly here, but please sign up to receive updates and check out our website and the Lambeth Climate Action Hub where we will be posting the information, documentation and the sessions themselves.
Cllr Jack Hopkins
Leader of Lambeth Council