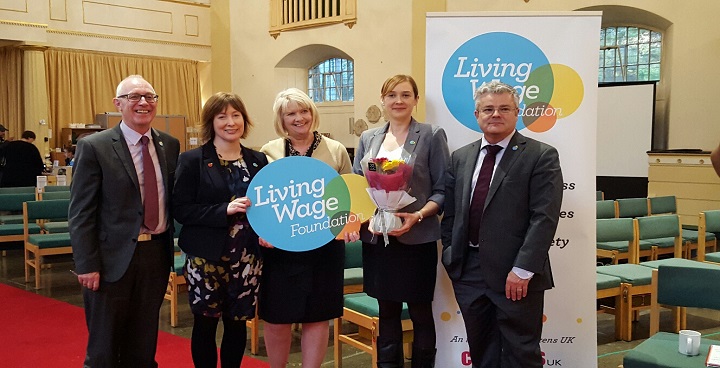 The event was attended by local employers from the private, public and voluntary sectors and was introduced by Lambeth's Deputy Leader, Councillor Paul McGlone who spoke about Lambeth's journey since accreditation to its role as a leading Living Wage employer in the region. The LW foundation praised Lambeth's procurement team for their peer to peer advice to other councils interested in becoming Living Wage accredited employers and thanked the Social Care team for their work in implementing the LW within the home care contract. As a result Lambeth has 479 care and support staff who are now being paid the LLW.
A roundtable discussion, chaired by The Reverend Canon Giles Goddard, followed on the benefits and challenges of paying LLW. An ambitious plan was agreed to increase the number of accredited employers based in the borough from 39 to over 50 and the number of employers' local units from 49 to over 100 in the next year.
To find other Living Wage employers see the new living wage movement map.
The Living Wage Foundation holds events, organises media activities and shares new research.
For further guidance please contact Helen Lee in the Procurement Team, Hlee@lambeth.gov.uk.