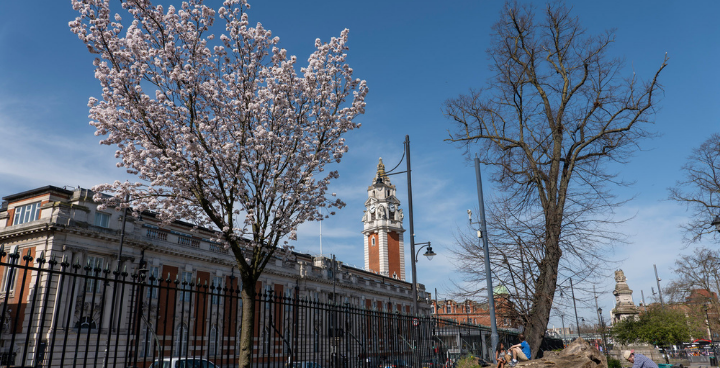 The council and the affordable housing provider MTVH submitted the successful bid to the Social Housing Decarbonisation Fund (SHDF) that is run by the Department for Business, Energy, and Industrial Strategy (BEIS).
A total of £4.2million, plus a further £2.7million in co-funding, was secured enabling Lambeth Council and MTVH to begin work on 982 socially rented properties in the borough. MTVH has signed up to the borough's Climate Partnership to collectively deliver the borough's Climate Action Plan.
Lambeth's Climate Action Plan sets out ambitious goals to eliminate fuel poverty and reduce emissions. This project demonstrates the benefits of organisations and institutions working collaboratively on climate action.
It is estimated the scheme will save residents an average of £237 per year on their energy bills based on current fuel costs.
On top of energy savings for residents, the home upgrades are expected to reduce the borough's overall CO2 emissions by 1,000 tonnes a year.
The work will include measures such as installing cavity wall, internal wall, loft, or underfloor insulation, draughtproofing, window or door replacements and, where appropriate, installation of solar panels.
The SHDF scheme's carbon reductions will contribute to meeting new targets for emissions reductions in buildings set out in Lambeth's Climate Action Plan.
Lambeth Council leader Cllr Claire Holland said: "I am proud of the council's work with Metropolitan Thames Valley which will improve the lives of thousands of Lambeth residents. It is the first of many such partnerships as we look to deliver on the borough's Climate Action Plan together.
"In Lambeth, climate action is not just about reducing carbon emissions and lessening its impact on our planet. Before the energy crisis, many of our residents could not afford to heat and power their homes and this is only getting worse.
"This scheme will offer some reprieve for thousands of Lambeth residents in socially rented homes whilst playing a part in reducing the amount of carbon emitted from powering homes, which makes up over 40% of our borough's total carbon emissions.
"Lots of older people in Lambeth don't have the luxury of warm homes in later life and many of our children grow up in homes that are cold and draughty. A sustainable future means an age-friendly future too."
Chief Executive of MTVH Geeta Nanda said: "We are delighted to embark on this important work in partnership with Lambeth Council. This investment will see a real upgrade to residents' homes, while also reducing their energy bills.
"At the same time, it will improve the quality of the environment for the community and borough as a whole."