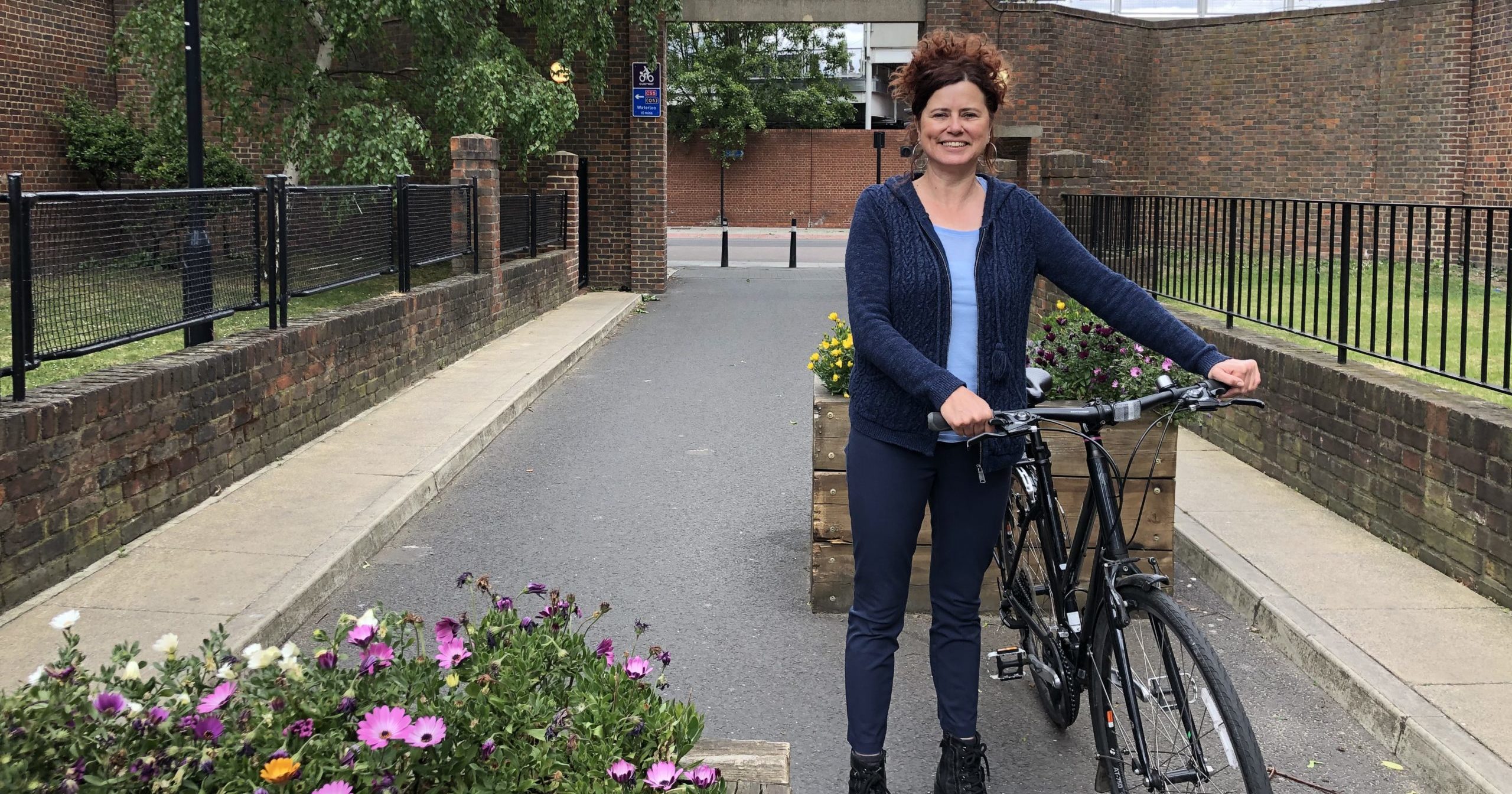 COVID-19 has drastically changed the way people are able to move around Lambeth and London more generally. The amount of people who can safely use public transport in the capital has been dramatically cut to ensure travellers stay two metres apart. This means we will need to find other ways to get around. To reduce the potential for more congestion on our already busy road network and to ensure those who need to drive are able to, the council has set out a detailed delivery plan to enable those who are able, can  walk and cycle more safely.
The measures will see the delivery of the council's Transport Strategy being rapidly accelerated with an initial £1.8million committed from the council's budget. A bid will then be made to cover the full cost of all the works totalling £4million to Transport for London, once they reach a financial settlement with the Department for Transport.
Cllr Claire Holland, Lambeth's Deputy Leader (Sustainable Transport, Environment & Clean Air), said: "We have already moved quickly to enable social distancing by widening pavements across the borough but now, as we move into the future and lockdown restrictions ease, we need to prepare for more people being out and about on our streets. That means ensuring residents are able to move around our borough safely. Taking action to make our streets safer is crucial as people slowly return to work in our town centres, local businesses reopen, and more people are looking to shop and access services whilst also having to maintain some form of social distancing.
"Londoners are being asked by the Prime Minister not to use public transport unless it is absolutely essential. With more than half of Lambeth's residents not owning a vehicle and many people likely to be fearful of using public transport, it is an absolute priority that we ensure our streets and neighbourhoods are safe so that residents feel able to choose safe and accessible alternatives
"Our plan will keep Lambeth moving, reduce the risk of road danger due to excess speeding and reduce the risk of COVID-19 transmission, all whilst having additional benefits of  cleaning up our air, reducing carbon emissions and creating healthier neighbourhoods for our communities. We cannot replace one health crisis with another."
The council will be working closely with Transport for London while they deliver expected protected cycling infrastructure on both the A3 and A23. Specific measures announced that the council is aiming to put in place on our own road network is subject to funding being forthcoming from the government via TfL and include:
Footway widening at least a further six locations across the borough
Creating Low Traffic Neighbourhoods by removing rat-running traffic in the following areas:

Oval Triangle
Railton
Ferndale
Streatham Hill
Streatham Wells
Brixton Hill
Tulse Hill
Up to a further five across the borough

Healthy Routes – Boosting walking and cycling for everyone by building safe routes at the following locations:

Cycleway 5
Loughborough Road
Kennington Road
Barrington Road
Atlantic Road
Streatham to Peckham cycleway
Coldharbour Lane
Brixton Water Lane

Focussing on key links providing access to healthcare, employment and town centres.
Increasing the number of access only roads

Cornwall Road
St Matthew's Road
Windmill Drive
The council will work to ensure people have access to the facilities, equipment, information, skills and confidence that they will need to take advantage of the new infrastructure that is planned. The council is asking people to change their behaviour and working to remove the barriers to this happening across our diverse communities.
Read the full report on the plans on moderngov.lambeth.gov.uk.