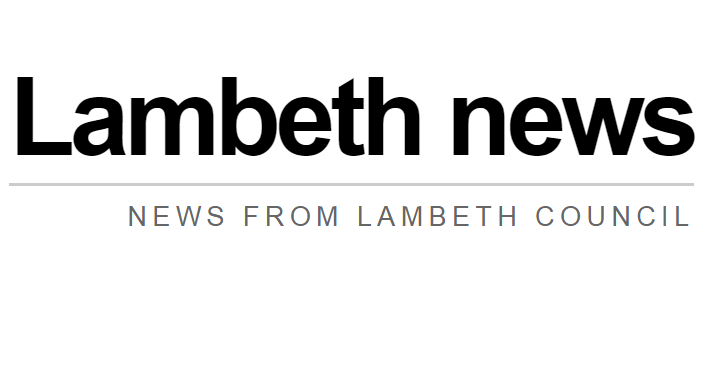 He has worked in senior local government and public sector roles throughout his career. An accountant by training, Andrew joined Haringey Council as Director of Resources and then moved to the London Development Agency as Group Director focusing on the delivery of a successful 2012 Olympic and Paralympic Games, working to ensure a positive sporting and economic legacy for London and its residents: especially among those east London boroughs with areas of deprivation and relatively low employment opportunities. He took up his first Chief Executive role at Barnet Council, leading one of the capital's most extensive and ambitious regeneration programmes.
Andrew has led a transformation of Lambeth council focused around the delivery of the goals of the Borough Plan, on which he worked extensively with elected Members and borough partners. That focus on sustainable economic growth, significant work to meet the pioneering statement by the Council to achieve Net Zero by 2030, improvements to residents' services, investment in the borough's multi award-winning parks and open spaces and a new approach to equality, diversity and inclusion has meant that the Council is well-placed to navigate the challenges of the next phase of the Covid-19 pandemic.
Cllr Claire Holland, the Leader of Lambeth Council, said: "On behalf of all elected Members, our hard-working staff and our borough partners, I would like to say a huge 'thank you' to Andrew for his unwavering support and leadership during some of the most challenging times in Lambeth's recent history.
"Andrew has played an absolutely pivotal role in changing Lambeth for the better. He has led from the front on the future of London's economy and has made supporting businesses, employment and the local economy a priority throughout his time at the helm. Working with councillors and colleagues, he has made sure that the Council's financial position is robust, enabling investment in services while other boroughs have scaled back or face financial uncertainty.
"The challenges of Covid-19 have hit Lambeth particularly hard, with disproportionate impacts on Black and minority ethnic communities. Andrew's strong and consistent leadership meant that not a single council service had to be closed during the height of the pandemic – and that we provided unprecedented help and support to Lambeth's residents and businesses.
"Andrew has taken the Council forward in terms of our work on equality and equity within our workforce as well as our leading work to tackle the climate crisis and create healthier and sustainable neighbourhoods. His leadership during the Streatham terror attack in February 2020 was exemplary, helping maintain local community cohesion – an achievement replicated through the period of the pandemic. His success at partnership working has helped us to make great strides on our key priorities including our award-winning public health approach to tackling serious violence.
"I am grateful that Andrew will remain with us while we start the search for a new Chief Executive – helping the new appointee enjoy a smooth transition soon after May's local elections. I wish Andrew all the very best of luck for any future challenges – and that he enjoys continued happiness with his new grandchild and family."
Andrew Travers said: "Lambeth is an incredible place to be – and it has been a genuine privilege for me to fulfil what I consider to be one of the best jobs in local government. While this has been a difficult decision, now that the worst of Covid-19 pandemic appears to be behind us and with the local elections just four months away, now feels like the right time to consider other opportunities.
"Over the years, I have worked with three different Leaders – each has brought a unique and real passion for Lambeth to the role. Cllr. Holland's personal leadership on the climate crisis and the challenges of Net Zero has meant that we have built on our position as the first London borough to declare a climate emergency with robust and credible proposals to reduce our environmental impact for change across everything the council does. Our work on equality, diversity and inclusion has been challenging but highly rewarding with real and positive achievements following the 2017 Lambeth Equality Commission and the review of the council's workforce policies by Patrick Vernon in 2019.
"In Children's Services we've delivered a strong, corporate response to the IICSA inquiry, bolstered by our unique Redress scheme which has paid millions of pounds of compensation to victims and survivors. Across health and social care, through improved residents' services such as recycling and housing repairs and through strong collaboration with the NHS, police, community leaders and our hugely valued voluntary and community sector, we have put shared endeavour and strong partnerships front and centre to deliver our Borough Plan goals. That effort has been essential during the unprecedented challenge of the pandemic.
"I am deeply proud to have played my part to help make Lambeth an even better place to live, work, learn and invest. There is much left to do – but without the incredible efforts of every single member of staff and all of our councillors, little would have been achieved. My thanks and gratitude go to everyone I have had the pleasure of working with and alongside over the last five years and all best wishes for the future of this unique place at the heart of London."
The process to recruit a new Chief Executive will begin later this month, with an appointment timetabled for June 2022 as the newly elected administration begins its new term of office following May's local elections.